Check Out High Voltage Saftey with an Insulated Ratchet
Are you looking for a tool that can help you make high-voltage repairs? Look no further than our list of the best-insulated ratchets for high-voltage repairs! Get the job done safely and efficiently with these top-rated ratchets.
Insulated ratchets for safety around high voltage are designed to provide a barrier between the user and any exposed electrical conductors. These ratchets are usually constructed from materials rated for dielectric strength, meaning they can withstand exposure to a certain amount of voltage before breaking down.
The insulated ratchet's handle will also usually have a dielectric rating, meaning it, too, can handle exposure to the high voltage without arcing or sparking. Insulated ratchets often have additional safety features, such as rubber insulation and non-conductive body material, to protect the user from electric shock. Insulated ratchets should always be used for optimal protection when extremely high voltage is in question and safety is highly prioritized!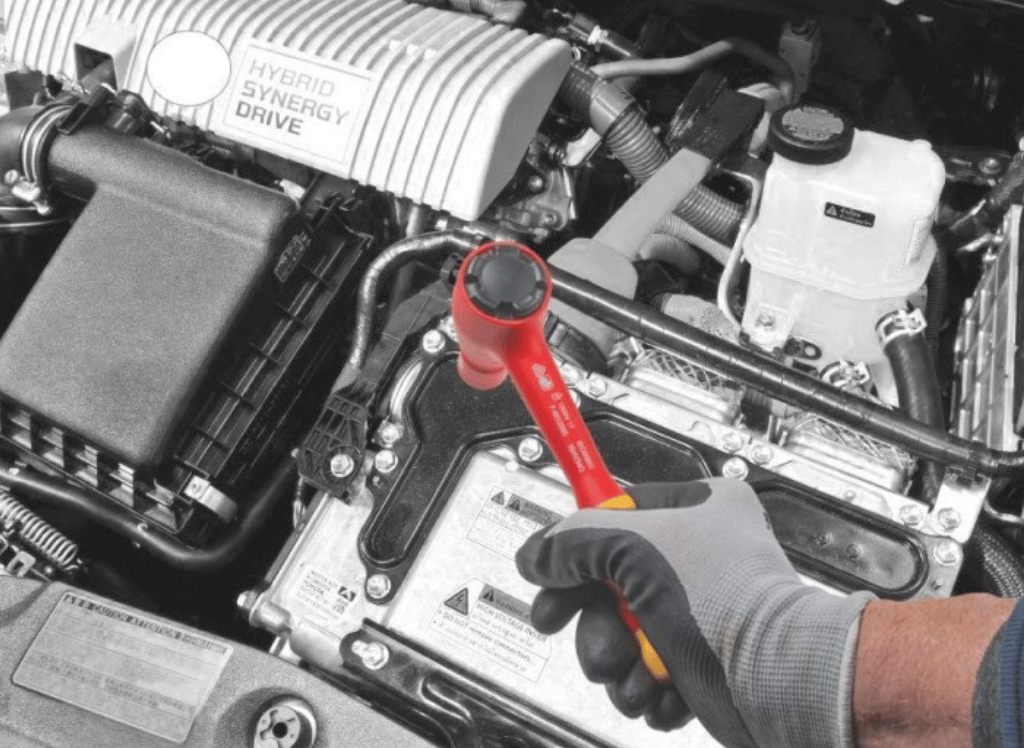 How Mechanicaddicts Chooses the Insulated Ratchet
At Mechanicaddicts, we know that having the right ratchet is essential for any successful project. That is why we have chosen the best-insulated ratchet available to ensure maximum safety and efficiency in your projects. Our criteria for selection are based on quality, durability, and the ability to handle a wide variety of jobs without compromising performance.
---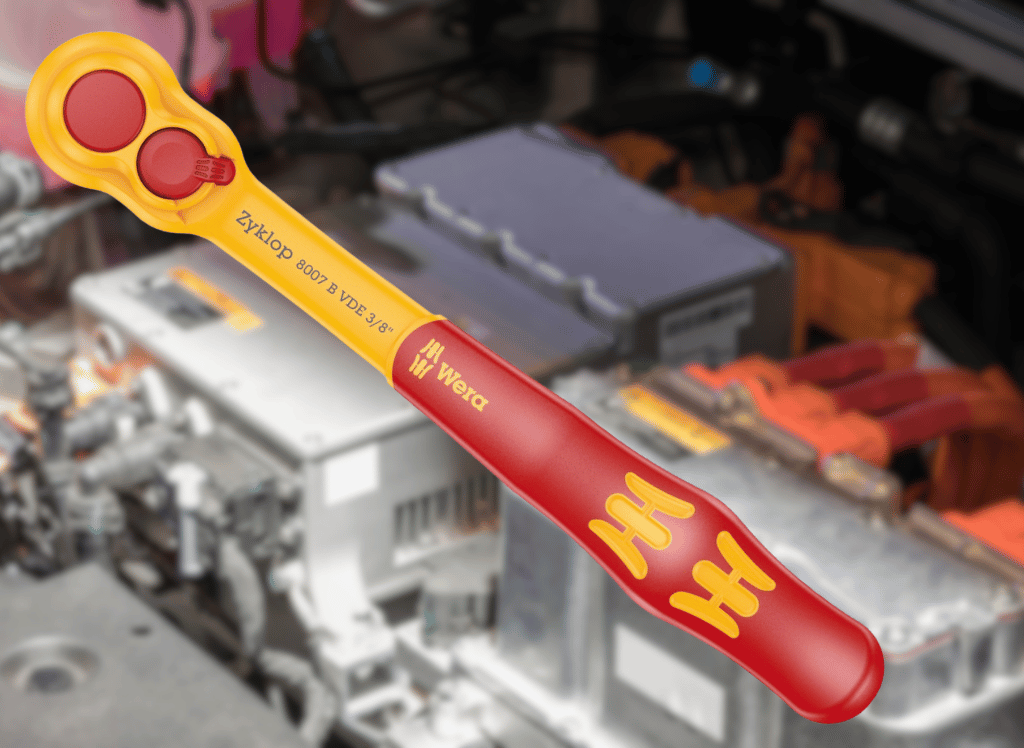 Wera 05004966001 8007 B VDE Zyklop Insulated Ratchet
Check Price
Why We Like This Insulated Ratchet
The Wera VDE Zyklop Insulated Ratchet is ideal for any job requiring safety from electrical shocks up to 1,000 volts. It features a fine-toothed ratchet mechanism with 80 teeth and a low return angle of 4.5°, which allows you to get into tight spaces without sacrificing precision or accuracy.
This professional-grade ratchet has been 100% individually tested for insulation assurance and meets the highest standards in terms of quality and performance. The Wera VDE Zyklop Insulated Ratchet offers superior protection at an affordable price – perfect for electricians looking to complete their tasks quickly and safely.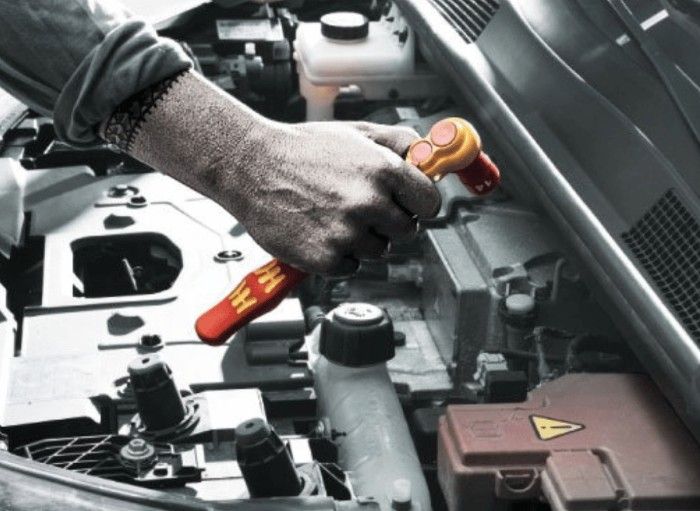 Things to Know
The Wera VDE Zyklop Insulated Ratchet is an essential tool for any professional. Its slim design and ergonomic grip zone makes it perfect for working in tight spaces, while its push-button lock ensures that the ratchet remains securely attached to the socket.
Additionally, a reversing lever allows for convenient direction changes without removing the ratchet from the socket. This versatile and reliable tool allows professionals to work confidently and efficiently in any environment.
About this item:
Brand: Wera
Item Dimensions LxWxH: 10.85 x 2.24 x 1.31 inches
Item Weight: 0.35 Kilograms
Item Package Quantity: 1
Head Style: Fixed Square
---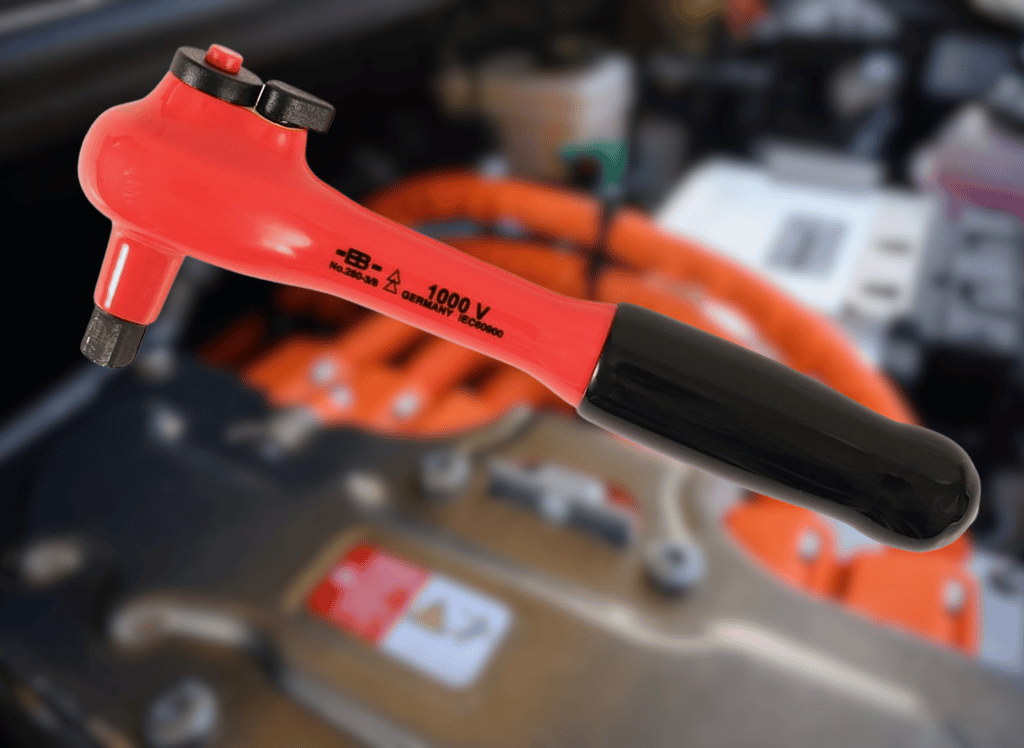 Wiha 12852 3/8-Inch by 7-1/2-Inch Insulated Drive Ratchet
Check Price
Why We Like This Insulated Ratchet
The Wiha 12852 insulated drive ratchet is essential for any professional working in hazardous and high-voltage environments. This 3/8-inch Ratchet is designed to meet EN/IEC 60900 safety standards, ensuring safe use of up to 1000 volts. Measuring 7.5 inches long, it offers the versatility and control needed for jobs that require precision and accuracy.
Thanks to its insulation layer crafted from superior quality materials, you can be sure that your hands are well protected when using this ratchet on tasks in demanding conditions. With Wiha Insulated Drive Ratchets, you get reliable performance with maximum safety every time!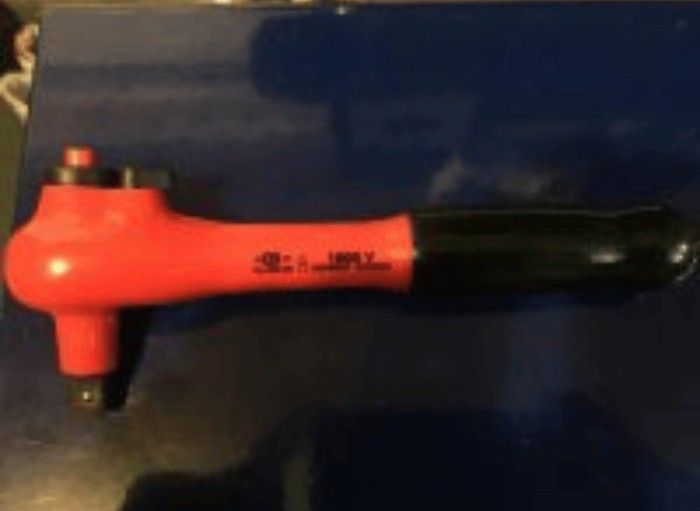 Things to Know
The Wiha Insulated Drive Ratchet is an ideal tool for those who demand quality and safety in their work. This drive ratchet meets ASTM F1505, EN/IEC 60900, and NFPA-70E standards to ensure the highest level of safety when working with electricity. Its double-coated insulation makes it incredibly durable and reliable, while its 7-1/2 inch length allows you to access tight spaces easily.
About this item:
Color: Multi
Brand: Wiha
Material: Blend
Item Dimensions LxWxH: 1 x 1 x 1 inches
Item Weight: 0.93 Pounds
---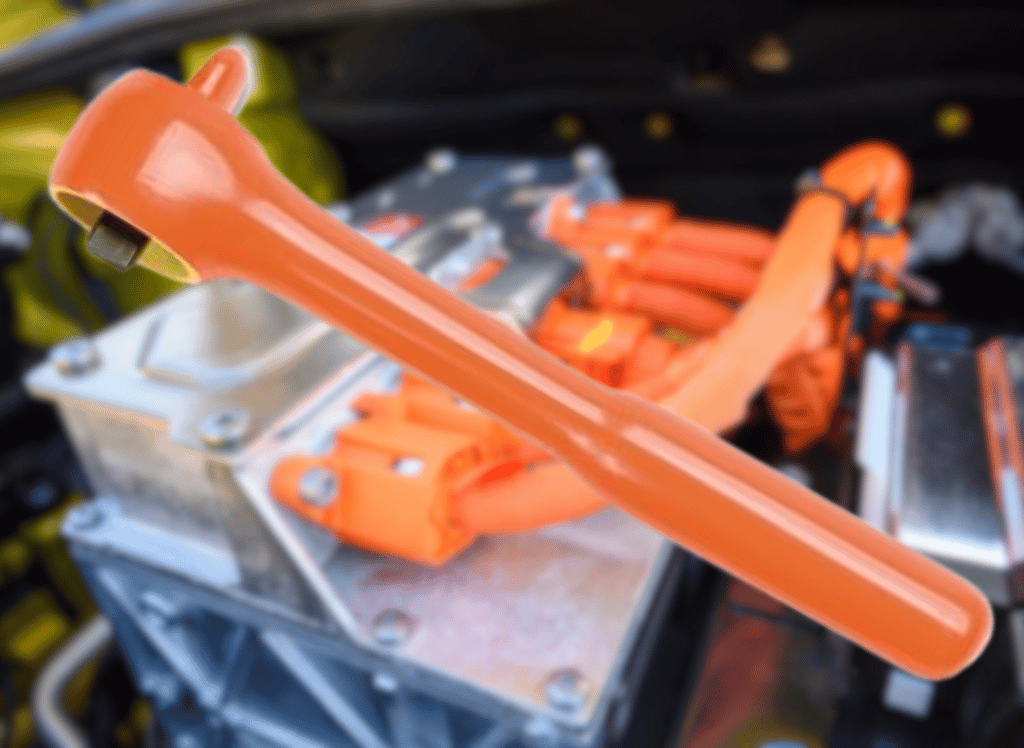 Cementex IR38-LC 3/8-Inch Square Drive Ratchet
Check Price
Why We Like This Insulated Ratchet
The Cementex 3/8-Inch Square Drive Ratchet is essential for tackling any job with high-voltage systems. This double-insulated ratchet wrench is tested to 10,000 and rated to 1,000 volts when working on live parts, giving you the confidence that your work will be done safely and correctly.
It also comes equipped with a 3/8-inch drive socket for quick and easy use during operation. You can rely on the Cementex Ratchet Wrench to do the job quickly and efficiently while keeping you safe from potential electrical hazards.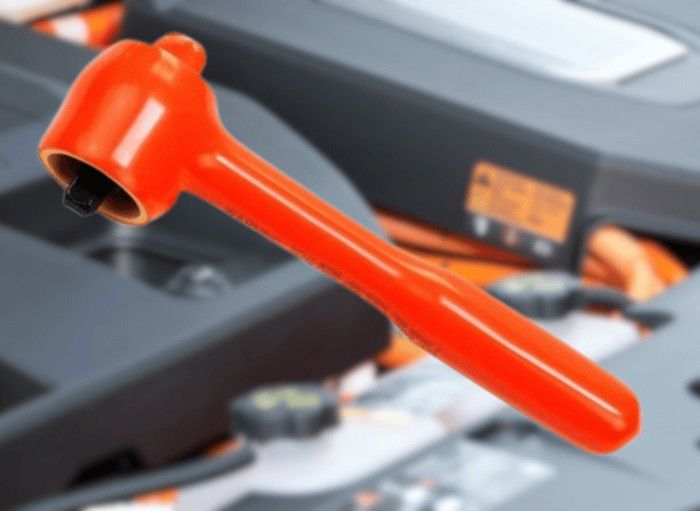 Things to Know
The Cementex 3/8-Inch Square Drive Ratchet is the ideal tool for professionals in the electrical industry. This insulated ratchet wrench is designed to meet all safety standards while providing maximum efficiency and performance. It features a lever control, reversible action, an audible click, and a feel impulse.
Its high-visibility orange color makes it easy to find on any workbench or job site. With its 7-1/4 inch length, this ratchet provides excellent leverage when working with hard-to-reach areas. Whether tightening bolts or loosening nuts, the Cementex 3/8-Inch Ratchet will help you do the job quickly and safely.
About this item:
Color: Orange
Brand: CEMENTEX
Item Weight: 0.85 Pounds
Item Package Quantity: 1
Head Style: Fixed Square
---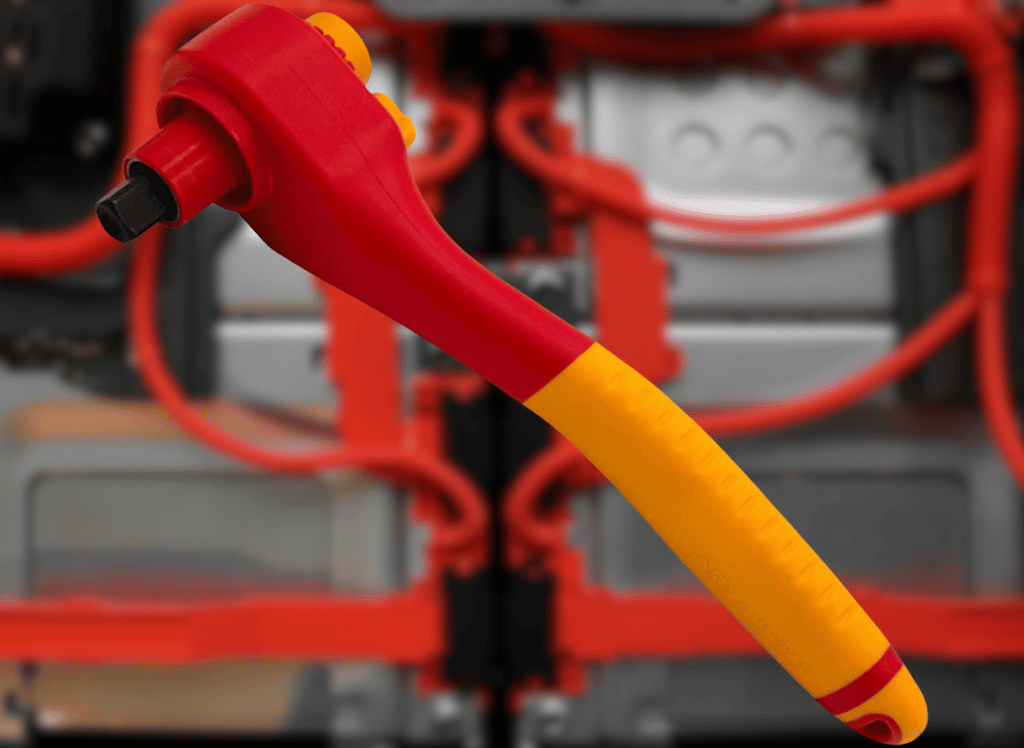 WEDO 1/4" Insulated Ratchet Wrench
Check Price
Why We Like This Insulated Ratchet
The WEDO 1/4" Insulated Ratchet Wrench is a durable, high-quality tool for any job. It features a stainless steel body with nickel plating, making it resistant to corrosion and rust. Additionally, the ratchet wrench is temperature resistant due to its insulation and boasts a firm structure that stays in place, even under heavy use.
Produced according to IEC60900 standards and compliant with Germany VDE Certification protocols, this ratchet wrench has been tested up to 10000V AC (10 times its rated voltage). This makes it an incredibly reliable tool for any job or task you may require of it.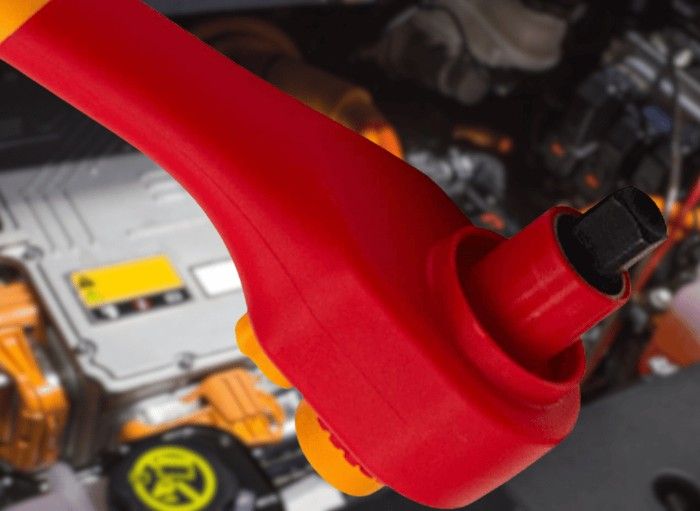 Things to Know
The WEDO Insulated Ratchet Wrench  1/4" is the perfect tool for various applications. Constructed with safety and ergonomic design in mind, this ratchet wrench features an insulated handle to protect users from electric shock and other hazards.
This single-head structure has as few exposed metal parts as possible, making it safe and comfortable. The insulation's entirety ensures that there are no cracks or breakages, while its manual mechanics provide superior comfort when used. With all these features combined, the WEDO 1/4" Insulated Ratchet Wrench will become your go-to tool for any job!
About this item:
Brand: WEDO
Material: Chrome Vanadium Steel
Item Dimensions LxWxH: 5.91 x 2.36 x 0.25 inches
Item Weight: 115 Grams
Item Package Quantity: 1
---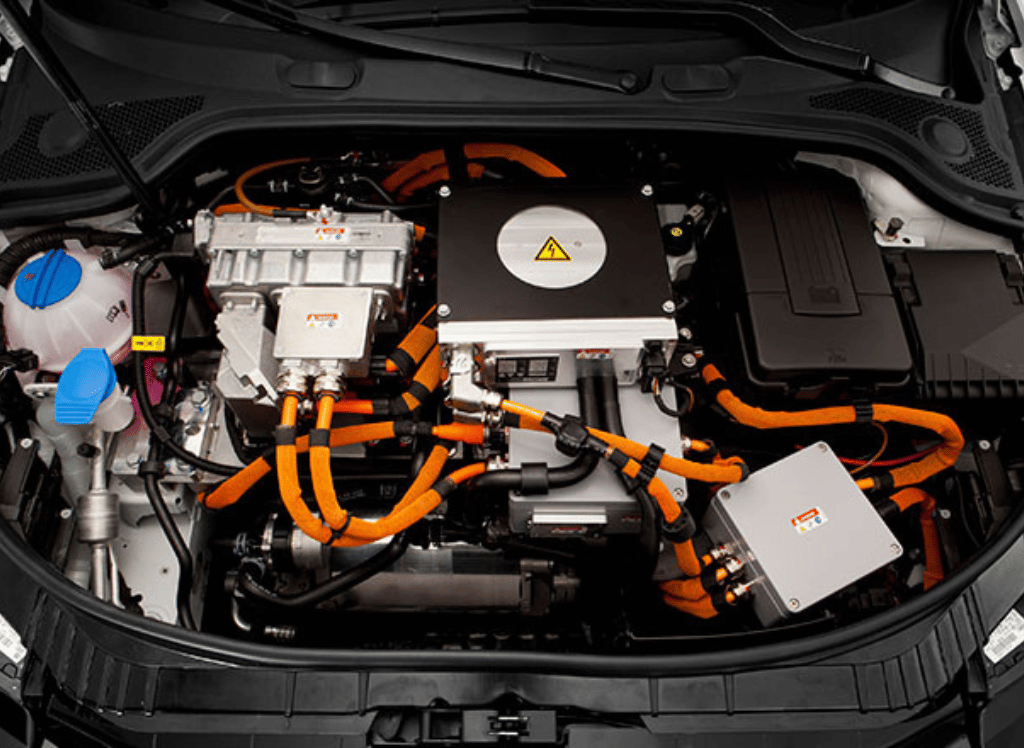 Insulated Ratchet FAQs:
1. What Are Insulated Ratchets?
Insulated ratchets are tools to tighten or loosen fasteners such as nuts and bolts. They are insulated to protect the user from electric shocks when working with electricity.
1000v high voltage insulator insulated ratchet wrench is designed to be used in areas where electricity is present, such as near electrical wiring or components. They are made from a non-conductive material, such as plastic or rubber, and are designed to prevent electric shocks.
2. Do Insulation Spanner Insulating Tools Have a 2 IEC60900 VDE Certification Insulation Rating?
Yes, insulation spanner insulating tools are certified to IEC60900 VDE standards. This certification ensures the devices are safe and meet the highest quality and safety standards. The VDE certification also provides tools suitable for use in environments where electrical safety is a priority.
3. What Is a VDE Certification Insulation Spanner Insulating Used For?
A VDE certification insulation spanner insulating is used to secure electrical connections and prevent electric shock. It tightens and loosens screws, nuts, and bolts in electrical installations.
The insulation helps protect the user from electric shock when working in dangerous environments. A VDE-certified insulation spanner is important to ensure your electrical connections are safe and secure.
4. What Are the Different Types of Insulated Ratchets?
There are two main types of insulated ratchets, including non-conductive and conductive. The non-conductive type is typically made from a plastic material that acts as an insulator to prevent electric current from passing through it. Meanwhile, the conductive type is made with a metal housing and protects against electric shock.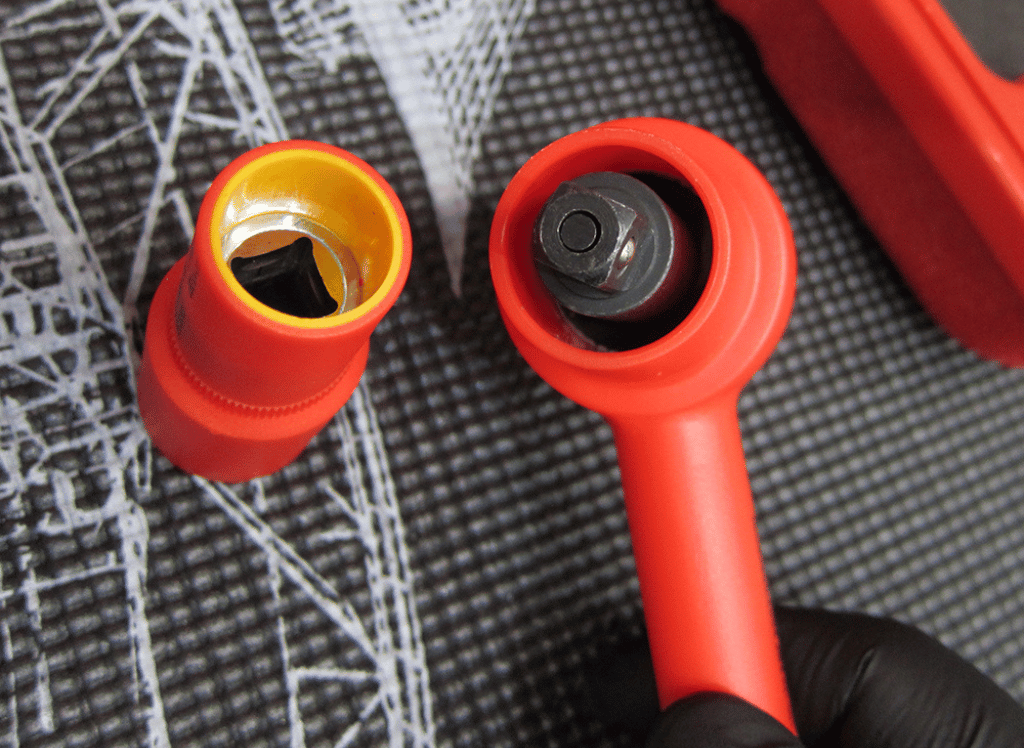 Final Thoughts about Insulated Ratchet
Insulated ratchet sets offer various benefits, making them ideal for many projects. They are designed to keep you safe from electrical shocks while providing the strength and precision necessary for more delicate tasks.
With their versatility in mind, insulated ratchets can be used on virtually any project that requires fastening or loosening nuts and bolts quickly and efficiently. Additionally, they come with a range of accessories, making it easy to customize your set as needed.
If you're looking for reliable tools to help make your job easier without compromising safety, consider investing in an insulated ratchet set today! Review the items that are posting in the line store, then click the enter button and select your items to order, tap the (cart add) button, and proceed to the checkout for your next favorite tool.
Thank you for reading!
Your friend,
Todd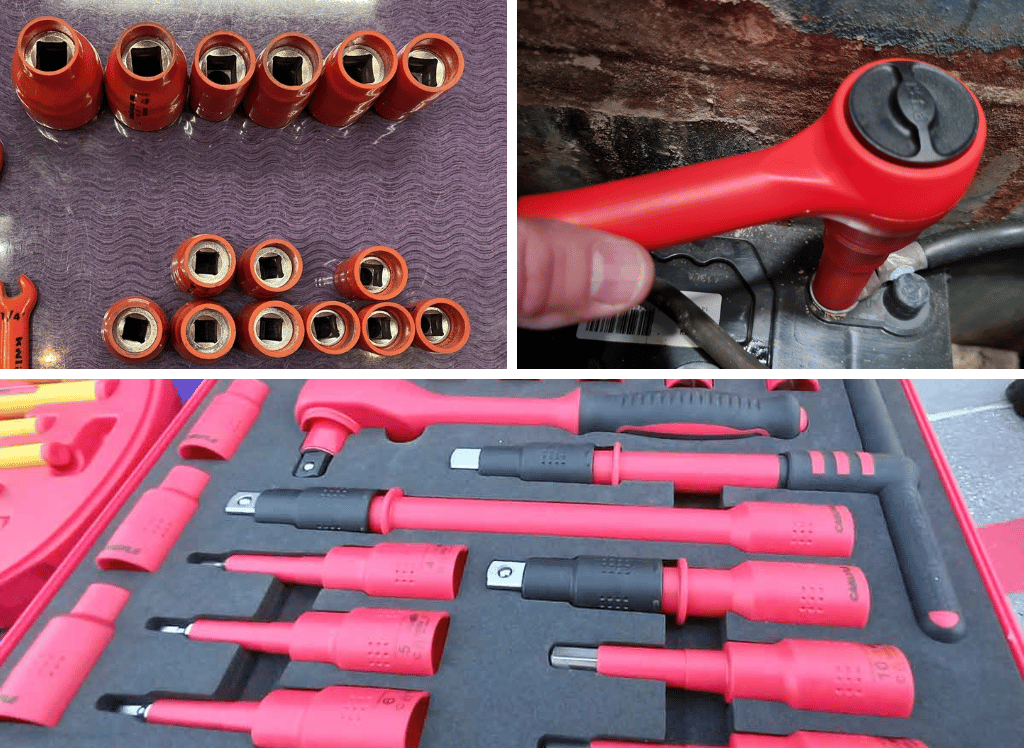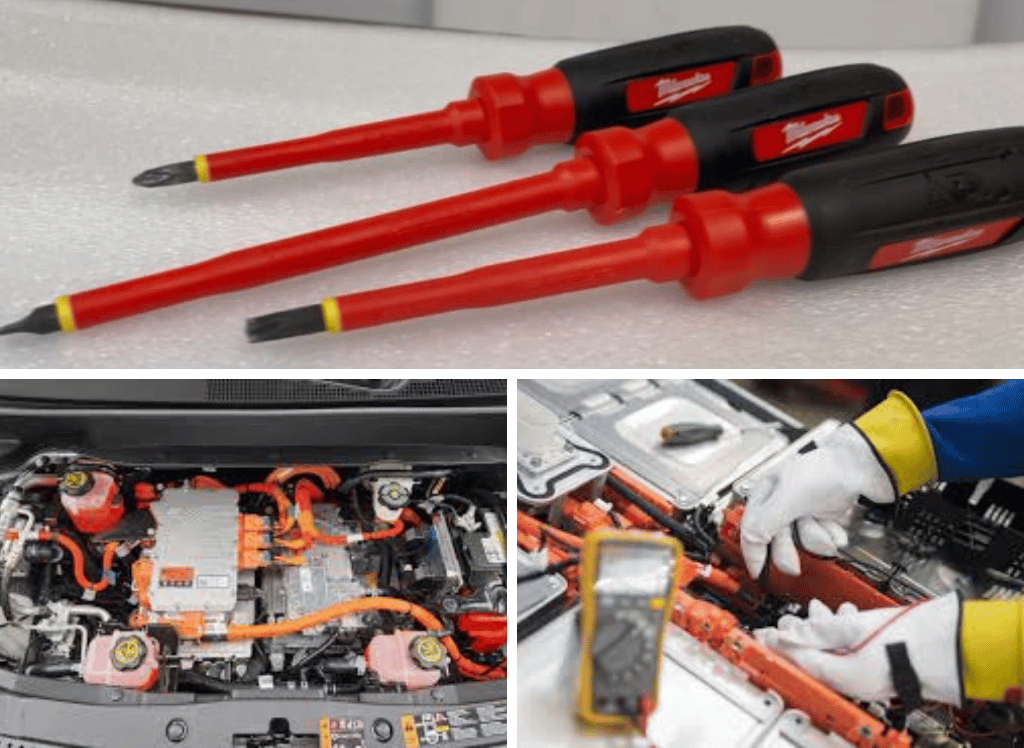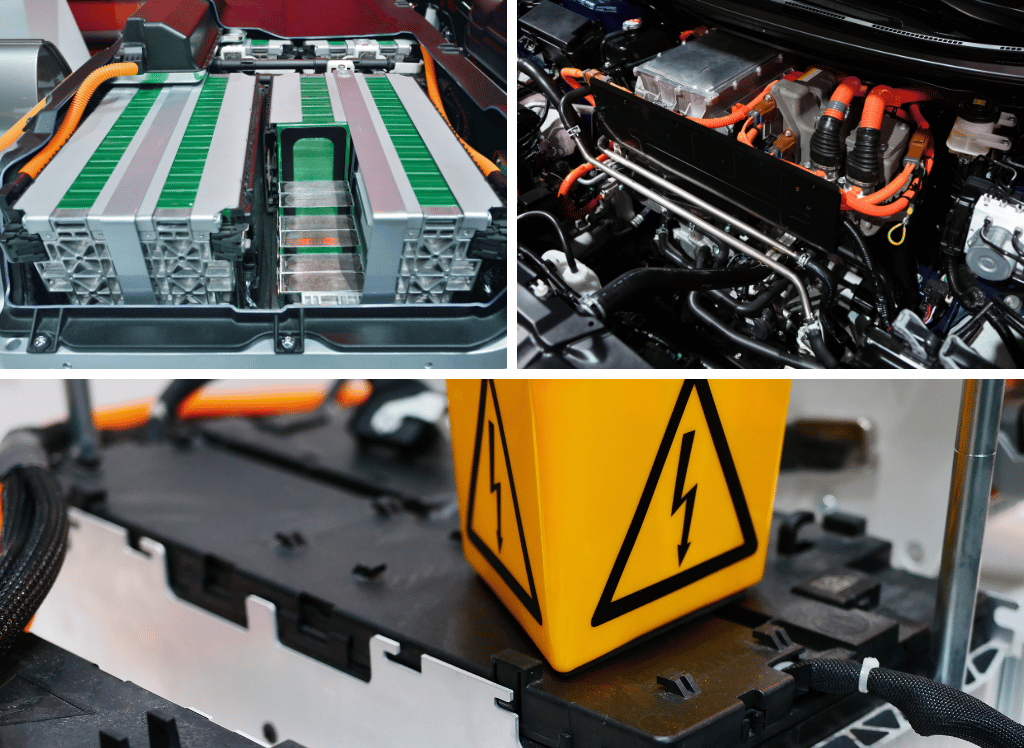 Are you looking for the best products? We've got you covered! Our editors independently selected each item on this list. Mechanicaddicts may collect a share of sales or other compensation (at no cost to you) from links found within these pages if they choose to buy something (that's how we stay in business); as an Amazon Associate, we earn from qualifying purchases. Reviews have been edited for length and clarity; enjoy finding your next favorite thing today!