Install a Trailer GPS Tracker and Keep Track of Your Equipment
GPS trackers are becoming a popular tool for discovering the locations of trailers in real time.
With a GPS tracker installed on a trailer, owners can quickly locate their trailer to ensure it is safe and sound. No matter where the trailer is located, GPS tracking devices provide instant feedback about the exact location of your asset.
Are you looking for the best products to track your trailer? Knowing which product is right for your needs can be challenging and even more confusing when so many options are available. But don't worry, we have done all the research and compiled a list of the best products today that will help you keep an eye on your trailer.
With these GPS trackers, you can easily monitor where your trailer is at any given time and get real-time alerts if something goes wrong. Read this article now to learn more about the Trailer GPS tracker and find out which is perfect for your needs!
How Mechanicaddicts Chooses the Trailer Gps Tracker
You need a GPS trailer tracker but don't know which one suits your needs. With so many options on the market, it can be overwhelming to try and figure out which product will work best for you.
You don't want to waste time researching or money buying something that won't meet your expectations. At Mechanicaddicts, our expert reviewers have done all the hard work for you!
We've spent countless hours reviewing products and selecting only the highest quality and most reliable ones.
Our article is here to help guide you through this process so you can find exactly what you're looking for in no time!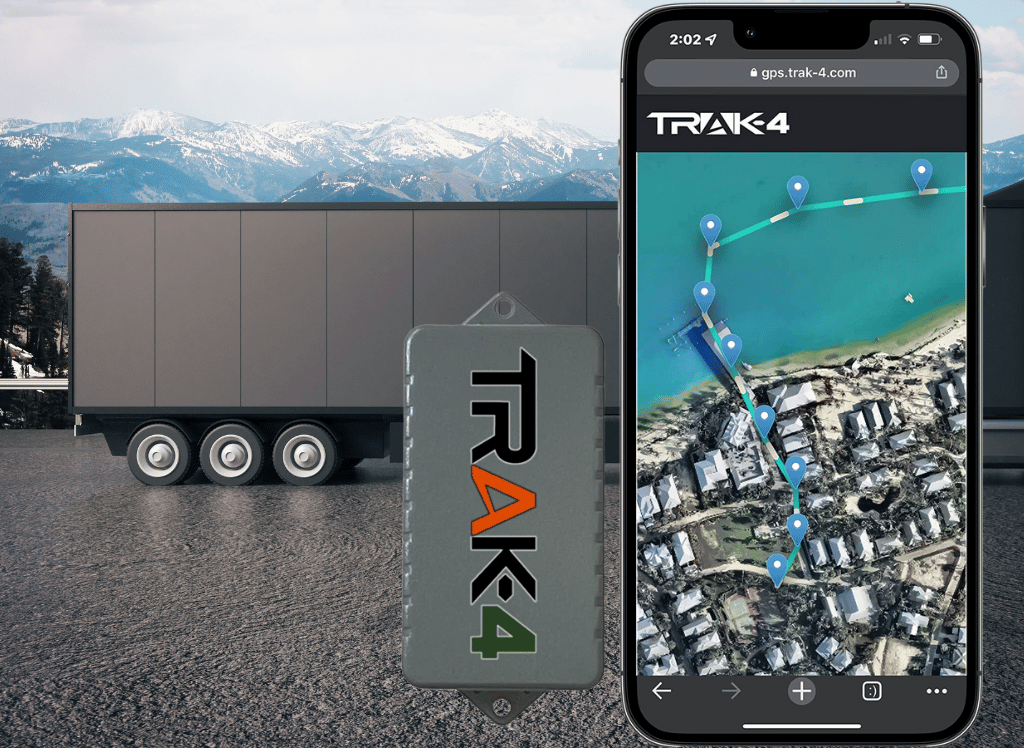 Trak-4 GPS Tracker for Tracking Assets
Check Price on Amazon
Why We Like This Trailer Tracking Device
The Trak-4 GPS Tracker is an ideal solution for tracking assets. It makes monitoring any item or person easy and hassle-free, with no contracts, activation fees, or cancellation charges.
Get started in minutes and receive real-time email and text alerts along with geofencing capabilities to stay informed of the whereabouts of your items.
The subscription model allows you to choose from a prepaid annual plan at $6.99 per month or a monthly option for hourly pings plus 10-min or 1-min options at a $12.99 monthly subscription fee, including unlimited data usage and SIM card included!
Additionally, the REST API & webhooks provide developers with the tools to create custom integrations without the additional effort required. Enjoy superior asset tracking today with Trak-4 GPS Tracker!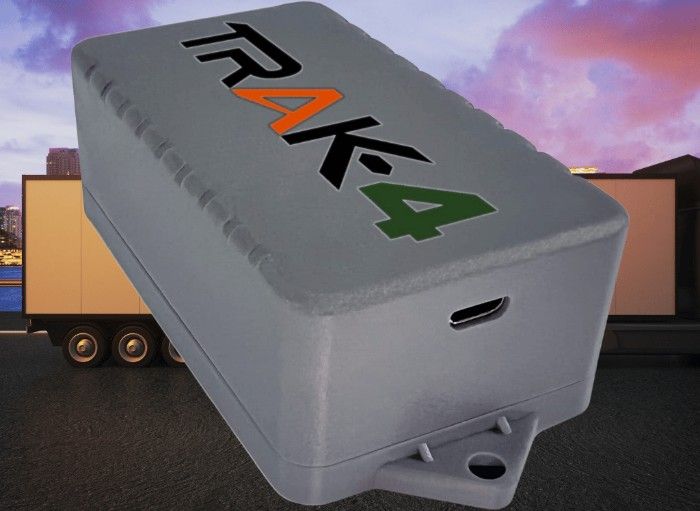 Things to Know About
The Trak-4 GPS Tracker is the perfect solution for any business or individual looking to track their assets, inventory, and vehicles. This small device packs a powerful punch with up to 18 months of battery life on a single charge.
You can customize your ping rate to manage battery life according to your needs. The device is rechargeable via a cell charger or USB cable, making it easy and convenient for anyone.
About this item
Brand: Trak-4
Special Feature: Online-sharing
Color: Gray
Supported Application: GPS
Specific Uses For Product: Equipment, Tools, Assets, Trucks, Vehicles, Trailers, RVs, Boats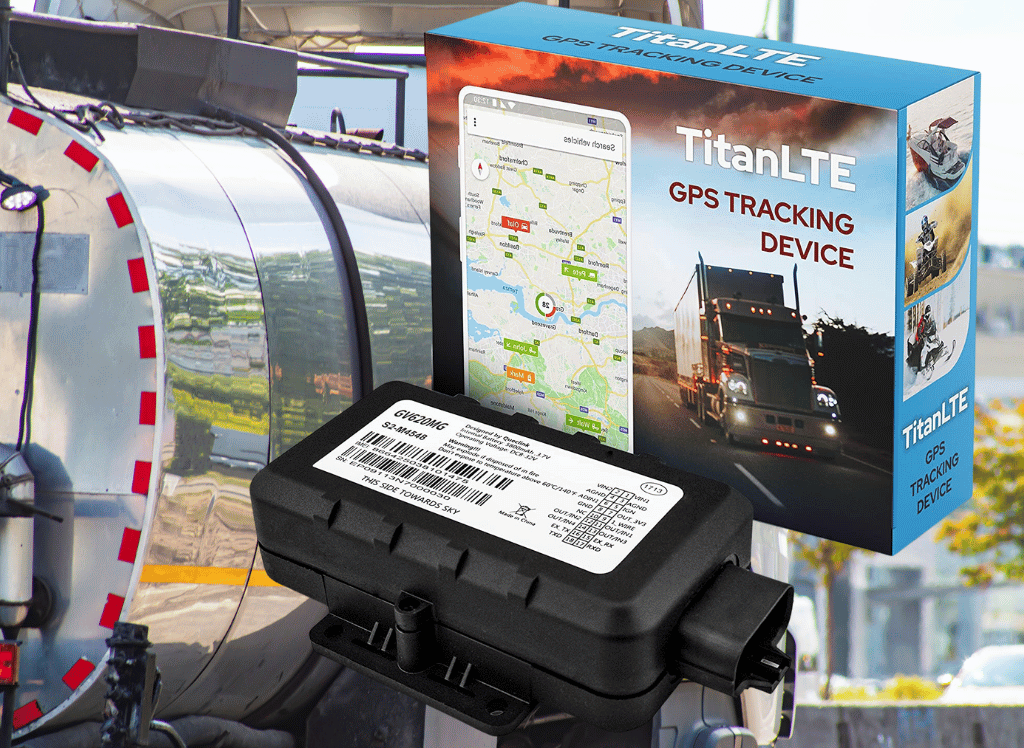 Titan LTE 4G GPS Tracker for Vehicles
Check Price on Amazon
Why We Like This Trailer Tracking Device
The TitanLTE 4G GPS Tracker for Vehicles is a powerful, reliable asset-tracking solution. Installation is simple, with two wires to connect - one positive and one negative.
The rugged, waterproof case ensures your tracker will stand up against the harshest outdoor conditions while maintaining an IP67 certification. If you need any help setting up or managing your device, our friendly LoneStar pros are here to assist you every step of the way.
With TitanLTE, you can rest assured that fast, accurate location tracking and monitoring are just a few wire connections away!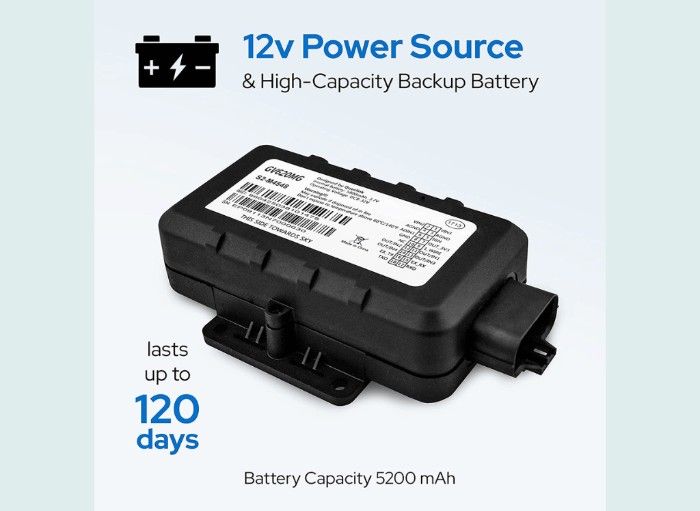 Things to Know About
The TitanLTE 4G GPS Tracker is the perfect solution for tracking their vehicles. This device offers intelligent real-time tracking with a 60-second refresh interval. It has an extended backup battery that can last up to 60 days in case of disconnection or a dead asset's battery.
Additionally, it allows connecting up to two power sources, ensuring constant monitoring of your asset. With this robust and reliable Titan GPS, you'll never have to worry about losing sight of your vehicle again!
About this item
Brand: Titan LTE
Special Feature: Waterproof
Color: Black
Supported Application: GPS
Battery Life: 60 days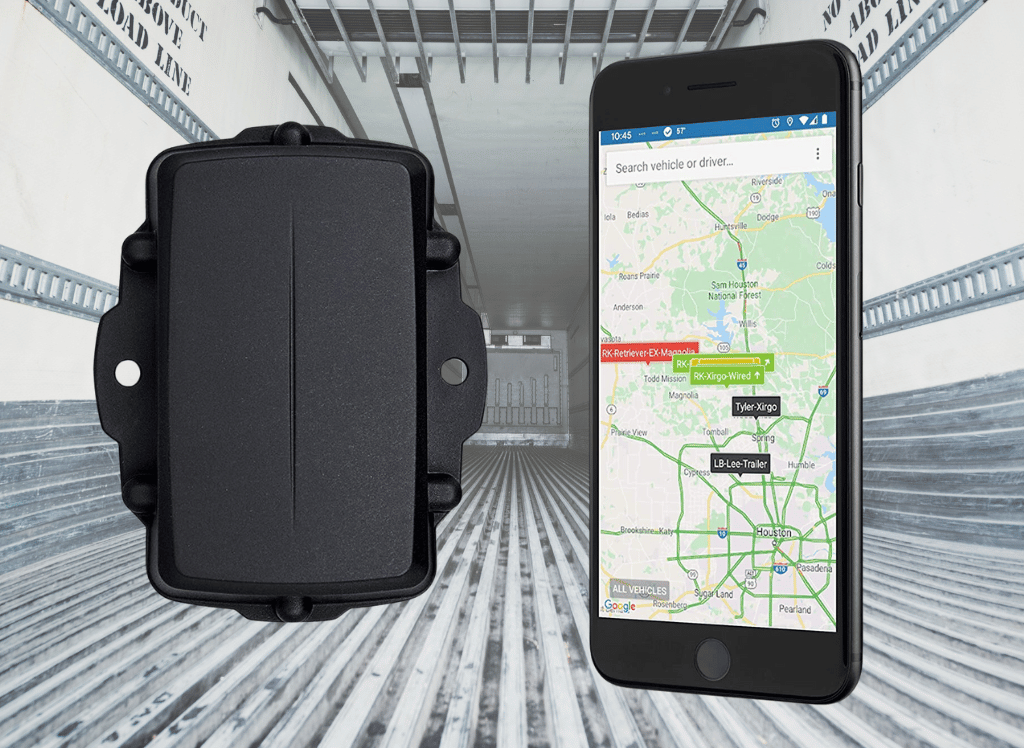 LoneStar Tracking Oyster3 5G GPS Tracker
Check Price on Amazon
Why We Like This Trailer Tracking Device
The LoneStar Tracking Oyster3 5G GPS Tracker is a powerful tracking device for car, asset, and other location monitoring. This small, light, and inconspicuous tracker offers up to five years of battery life with just three AA Energizer Ultimate Lithium batteries.
With the ability to update its location every five minutes while moving and once per day when stationary (Recovery Mode Available), you can trust this device for reliable monitoring needs. Get the peace of mind that comes with knowing your valuable assets are secure!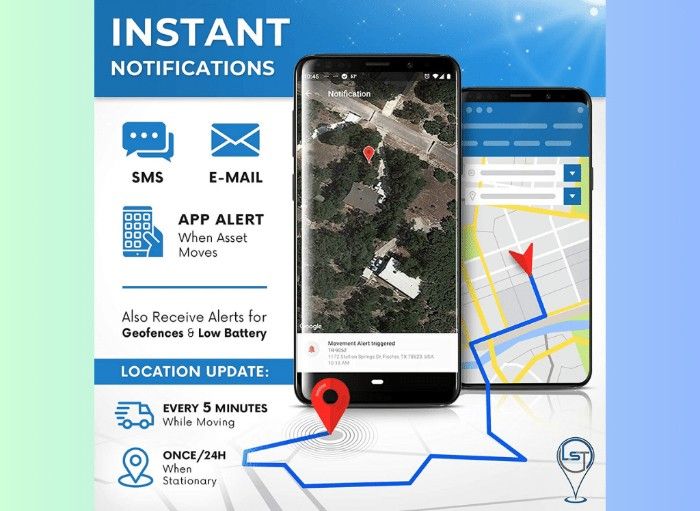 Things to Know About
The LoneStar Tracking Oyster3 5G GPS Tracker is the ideal solution for tracking and monitoring your valuable assets. With instant alerts sent to your phone or email when an asset begins to move, you can rest assured that you will always be aware of its current location.
The subscription plan is affordable with no commitment and offers coverage in the US, Canada, and Mexico on both 4G and 5G Cat-M1 Towers. This mini car GPS tracker also has a waterproof case rated IP67, ensuring it will continue working even in harsh environments. Protect your essential investments today with the LoneStar Tracking Oyster3 5G GPS Tracker!
About this item
Brand: LoneStar Tracking
Special Feature: Up to 7 years of battery life, waterproof, GPS tracking, geofencing, mobile app
Color: Black
Connectivity Technology: Cellular
Supported Application: GPS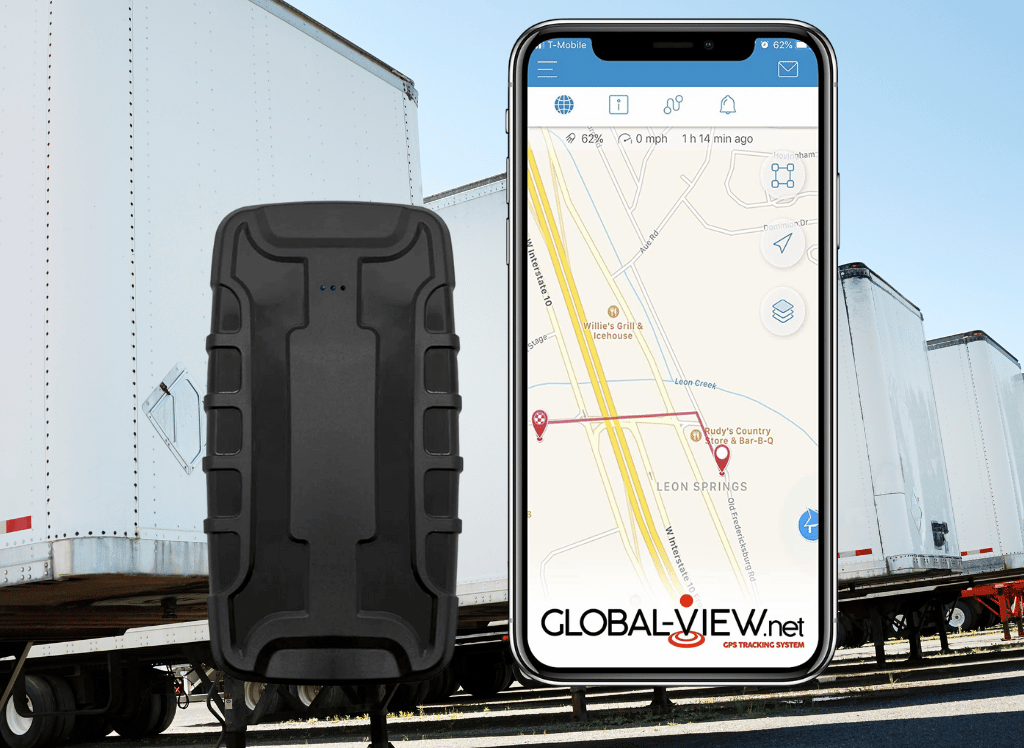 Global-View.Net Hidden Magnetic GPS Tracker
Check Price on Amazon
Why We Like This Trailer Tracking Device
The Global-View.Net Hidden Magnetic GPS Tracker offers an easy 10-second installation simply by attaching it to your vehicle's flat magnetic metal surface.
It's powered with a 2 Month Rechargeable Lithium Battery that can be recharged anytime. Its service plan starts at $18 monthly, comes without contracts or hidden fees, and is cancelable anytime.
Through the free GPS tracking app, cloud-hosted web application (accessible from any web browser), and data plan that includes up to 12 months of data storage, you will receive automated alerts whenever your driver leaves a designated area, speeds, or when the device starts moving.
Our tracker works worldwide across 140+ countries and generates reports so that you can see trips taken, speed records, and stops. Enjoy accessing all of these features through our reliable service!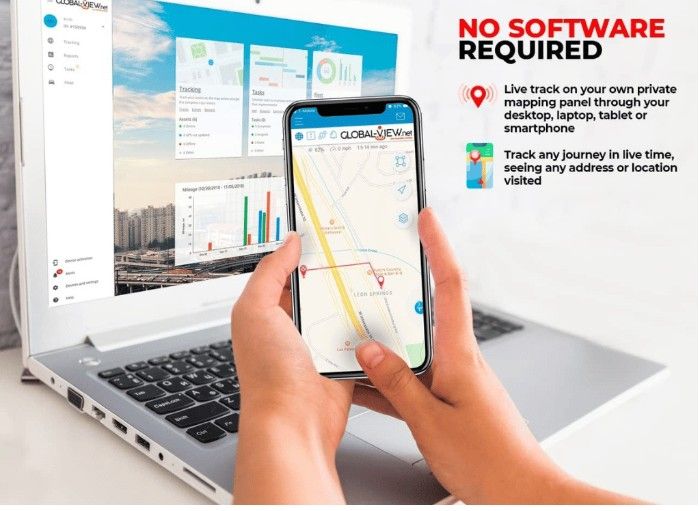 Things to Know About
Global-View.Net is the leading provider of GPS tracking solutions and devices. Our commitment to customer service, affordability, and quality puts us ahead of our competitors in providing the possible product for your needs.
Offer magnetic GPS trackers with superior batteries compared to other options on the market, as well as a focus on customers ranging from individual consumers to large companies with fleets. With Global-View.Net, you can rest assured that you are getting the best solution for your tracking needs at an affordable rate.
About this item
Brand: Global-View.Net
Special Feature: Fleet tracking, GPS Tracking System, Vehicle Tracking App, Fleet GPS Tracking, Small GPS Tracker, Satellite Tracking, Maintenance Tracking, Hidden GPS Tracker, Magnetic GPS Tracker, GPS Tracker
Fleet tracking, GPS Tracking System, Vehicle Tracking App, Fleet GPS Tracking, Small GPS Tracker, Satellite Tracking, Maintenance Tracking, Hidden GPS Track… See more
Color: Black
Connectivity technologies: Wireless
Supported Application: Global-View.Net, X-GPS Monitor, GPS Tracking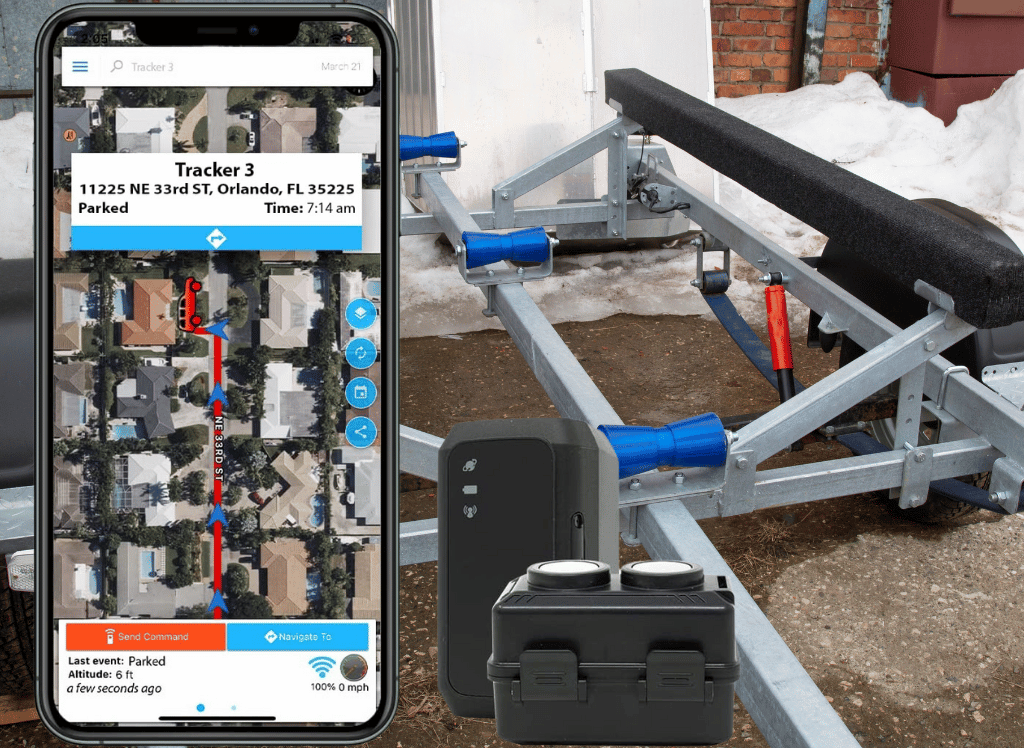 Optimus 3.0 GPS Tracker
Check Price on Amazon
Why We Like This Trailer Tracking Device
The Optimus 3.0 GPS Tracker is a reliable, discreet, and accurate real-time tracking solution that offers excellent features at an affordable price.
With its powerful Twin Magnet Case, you can track your vehicles, machinery, valuables, and loved ones live 24/7 with our easy-to-use state-of-the-art software. For just $19.95 per month, you get access to all the features included in this service with no contracts or hidden fees - meaning that you can cancel anytime without any hassles!
The Optimus 3.0 GPS Tracker is ideal for those who need peace of mind regarding knowing where their assets are located and ensuring their family's safety on travels.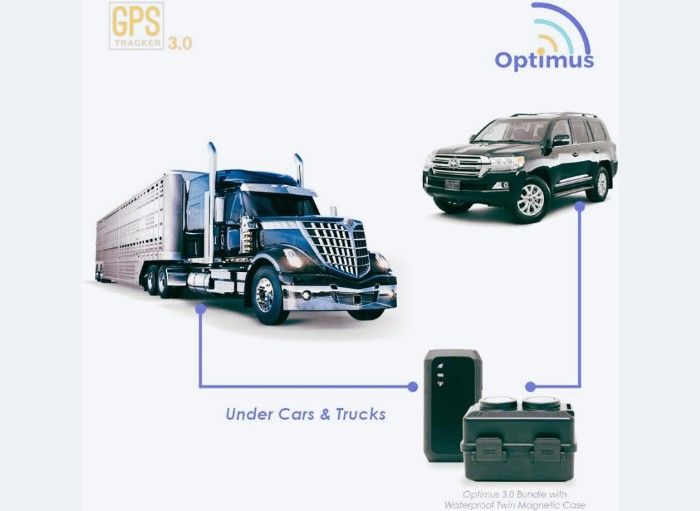 Things to Know About
The Optimus 3.0 GPS Tracker has features that make it an excellent choice for keeping track of your loved ones, vehicles, and valuable assets.
This device has an impressive battery life of up to one month when set at the default 1-minute update setting and allows you to customize position updates up to every 10 seconds at no extra cost. Furthermore, INSTANT ALERTS can be sent via text or email with an app available on iPhone and Android devices.
A SIM Card and Data Plan are included with FCC Certified Unit coverage throughout the USA. So if you're looking for reliable tracking solutions, the Optimus 3.0 GPS Tracker is worth considering.
About this item
Brand: Optimus
Special Feature: Portable
Color: Black
Connectivity technologies: Cellular
Supported Application: GPS
Trailer GPS Tracker Frequently Asked Questions and Answers
1. What is a Trailer GPS Tracker?
A trailer GPS tracker is a device that can be attached to a trailer and used to track its location using GPS technology. The tracker can transmit real-time location information to a smartphone or connected device, allowing users to monitor their trailers remotely. They can also track stolen trailers.
2. How Does a Trailer Gps Tracker Work?
Most trailer GPS trackers use GPS technology and cellular networks to transmit location data. The device communicates with satellites to determine its precise location and then sends that information to a connected device using a cellular signal.
3. What Are the Benefits of Using Gps Trailer Trackers?
There are many benefits to using a trailer GPS tracker, including increased security, improved fleet management, and better customer service. With real-time location information, companies can quickly and easily locate their trailers in case of theft, optimize routes, manage fuel usage, and deliver more accurate ETA to customers.
4. Is It Legal to Use a Trailer Gps Trailer Tracking Device?
In most cases, the use of a trailer GPS tracker is legal. However, restrictions exist on where and how they can be used in certain areas, such as public roads, airports, and other sensitive locations. Users must familiarize themselves with local laws and regulations before using a GPS tracking device on their enclosed trailer and construction trailers.
5. How Much Do GPS Trackers Cost?
The cost of a trailer GPS device tracker can vary depending on the brand, features, and subscription plan selected. Generally, trackers with more advanced features and higher-quality hardware tend to be more expensive.
However, many affordable options are available on the market, ranging from around $50 to several hundred dollars. Users should carefully consider their needs and budget when selecting a device. The best GPS trackers prevent trailer theft and provide an accurate trailer tracking system using google maps.
Final Thoughts about Trailer GPS Tracker
The trailer GPS tracker is an invaluable asset for any business that needs to keep track of its trailers. Not only can it help you monitor the location and condition of your trailers, but its advanced features also enable you to see where they are and even receive real-time alerts in case something goes wrong.
With the right strategy, this device can be a powerful tool in helping businesses save time, money, and resources while ensuring their assets remain safe. Investing in a trailer GPS tracker today will give you peace of mind tomorrow, knowing that your valuable equipment is secure no matter what happens on the road ahead.
Thank you for reading!
Your friend,
Todd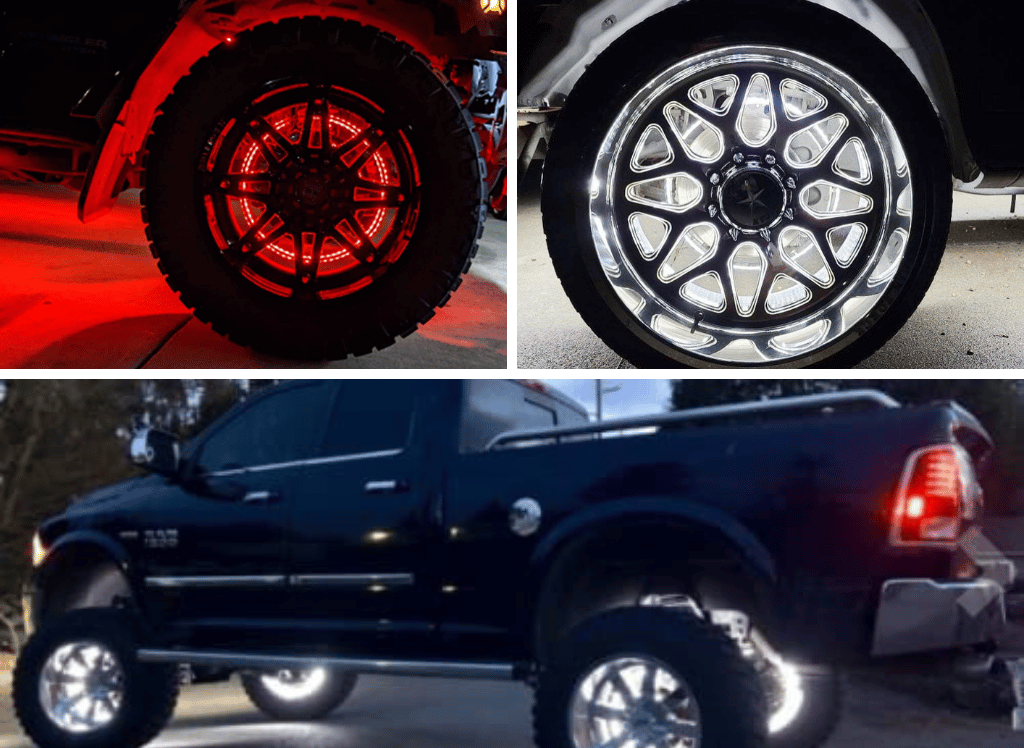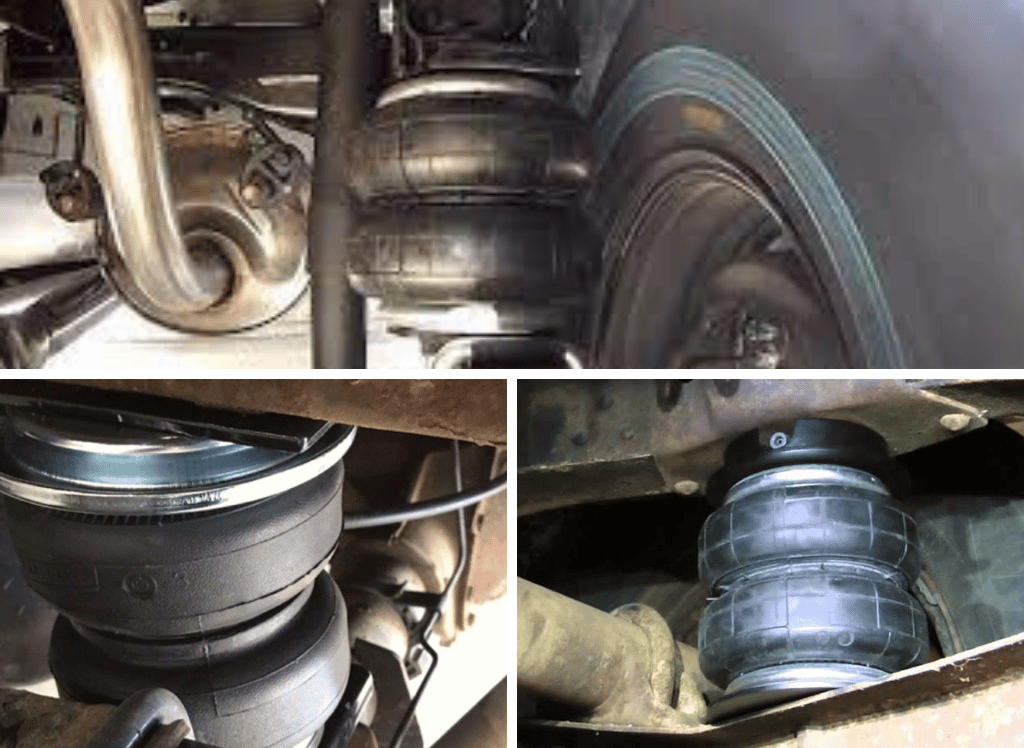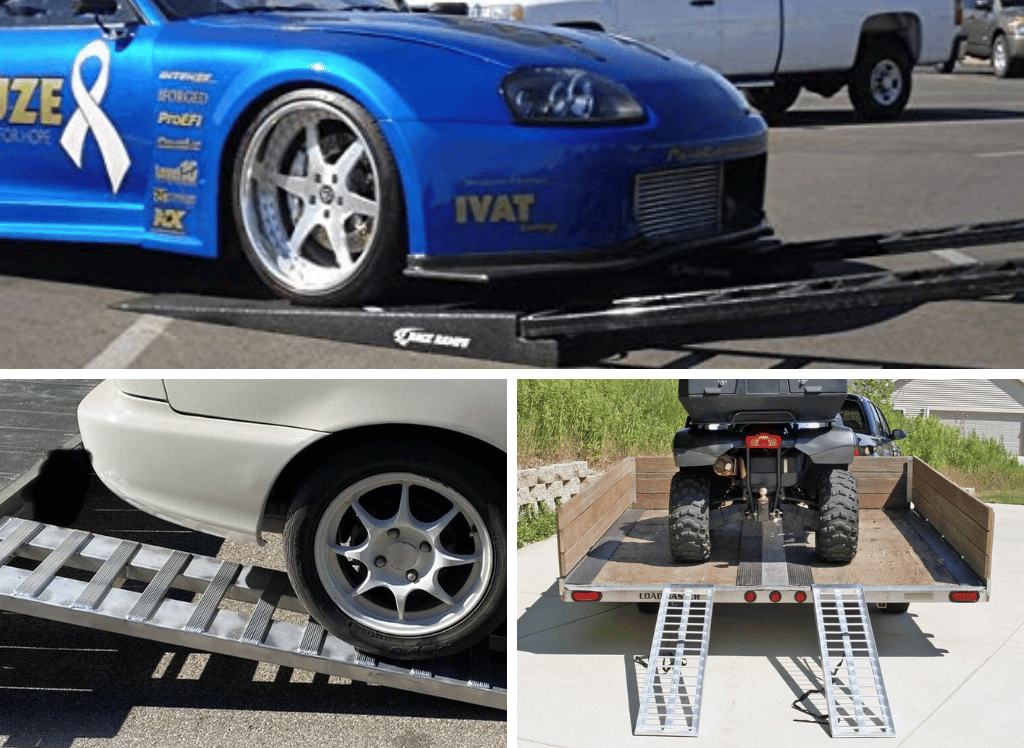 If you are interested in entertainment while you shop, you can get a 30-day free trial of Amazon Prime Music or listen to your favorite audiobook with Two Free Audiobooks from Audible Plus! Additionally, if you want to take advantage of 2-day shipping, try Amazon Family 30-day Trial.
Are you looking for the best products? We've got you covered! Our editors independently selected each item on this list. Mechanicaddicts may collect a share of sales or other compensation (at no cost to you) from links found within these pages if they choose to buy something (that's how we stay in business); as an Amazon Associate, we earn from qualifying purchases. Reviews have been edited for length and clarity; enjoy finding your next favorite thing today!