Remove Those Springs with Ease with a Valve Spring Compressor Tool
A valve spring compressor is an essential piece of equipment that facilitates this task, helping you safely remove those valve springs in no time.
Some automotive repairs require the removal of valve springs. Whether it's to repair a cylinder head, perform maintenance on an engine component, or replace a part entirely, having the right tool for the job makes getting your project done much easier and faster than struggling with makeshift solutions.
A valve spring compressor (VSC) is an essential piece of equipment that facilitates this task, helping you safely remove those valve springs in no time. So why not make light work out of removing valves and invest in one today? Let's explore how you can get the most out of using this invaluable tool!
Whether You're a Professional Mechanic or a Do-It-Yourselfer, We Want to Help You Find the Valve Spring Compressor for Your Needs.
Are you looking for the best products to help your Valve spring compressor needs?
If so, you've come to the right place. We know how confusing it can be to find the right product that will suit your needs. That's why we have put together this article – to provide you with all the information and tips you need to make an informed decision when selecting a Valve spring compressor tool.
With our expert advice, you can rest assured knowing that whatever product or tool you choose will be perfect for your project and provide great results every time. You won't have to worry about wasting money on something that isn't up to par or doesn't meet your expectations.
Read on now and get started finding out which tools best suit your valve spring compressor needs!
How Mechanicaddicts Chooses the Valve Spring Compressor
With so many different products available for valve spring compressors, finding the best suited for your needs can be overwhelming.
You don't want to waste time researching or money on a product that may not even work for you. It's hard to know which ones are reliable and will do what they say they'll do.
At Mechanicaddicts, our expert reviewers have done all the research and testing for you! We've compiled a list of the best valve spring compressors, so you don't have to worry about wasting time or money on an unreliable product. Our reviews provide detailed information about each product so you can make an informed decision when choosing your next valve spring compressor.
Why We Love It
The OTC Large Valve Spring Compressor is a must-have tool for mechanics and engine repairers. It is specially designed to compress valve springs on overhead valve engines quickly and with minimal effort.
It offers two valve spring adapters that fit retainers up to 1 inch (25 mm) and 1-3/16 inches (30 mm), allowing you to perform tasks efficiently without having to buy multiple tools or make any modifications. With this compressor, you can save time and increase accuracy while working on your engine repairs, making it an essential part of your workbench.
Things to Know
The OTC Large Valve Spring Compressor is invaluable for any mechanic or DIY enthusiast. It offers a unique direct action compressor lever that allows better visibility of valve spring retainers located in difficult access areas, with jaw opening ranging from 1-3/8 inches to 5-5/8 inches (35 mm to 142 mm) and throat clearance of 5-7/8 inches (150 mm).
This professional quality tool is made using high-grade materials, ensuring it will last through years of use while still providing excellent performance. Its durable plated finish adds further protection against wear and tear.
Why We Love It
The ATP Solid Valve Spring Compressor is a reliable and powerful tool for automotive maintenance. Featuring five interchangeable pusher sizes (16mm, 19mm, 23mm, 25mm, 30mm) and a maximum jaw opening of 9-1/2", this product is perfect for tackling those hard-to-reach places in your engine.
Each collet length measures 1 & 3/4" so that you can reach the deepest parts of your valve spring with ease. The durable construction ensures optimal performance every time you use it. Keep your car running like new by adding the ATP Solid Valve Spring Compressor to your garage!
Things to Know
The ATP Solid Valve Spring Compressor is a must-have tool for any mechanic or car enthusiast. This five-piece pusher set makes it easy to fit valve springs and compress valves quickly and accurately.
It's designed for both cars and motorcycles, ensuring you can get the job done right no matter what vehicle you're working on. With this reliable spring compressor in your arsenal, you'll be able to complete repairs every time confidently.
Why We Love It
The Orion Motor Tech Valve Spring Compressor Clamp Set is a comprehensive and easy-to-use solution for compressing valve springs or dealing with cylinder heads during removal and installation.
This set includes a wide C clamp, three extension rods (3", 4.4" & 4.4"), five collet adapters (16 19, 23 25 & 30mm), and a robust 4-inch hand lever to ensure safe use in almost any automotive, motorcycle, or other small engine application. With an included instruction manual, you can quickly determine the best sizes for your specific needs and safely perform all operations. Get the job done right with this essential tool from Orion Motor Tech!
Things to Know
The Orion Motor Tech Valve Spring Compressor is ideal for anyone looking to replace valve springs efficiently and safely. This compressor features a C clamp forged from carbon steel that has been heated, treated, and coated with black oxide, providing superior strength and durability while under heavy stress. Additionally, it comes with a reinforced blow-molded case that makes storage of the device easy between jobs, as well as convenient transportation when needed.
Why We Love It
The ATPEAM overhead valve spring compressor is designed to provide an efficient and reliable way of compressing valve springs. This universal tool can be used on many cars, vans, and light trucks, making it an excellent option for automotive professionals and DIYers. This tool is constructed from high-quality carbon steel and features robust bearings that easily withstand the force needed to compress springs. Additionally, a zinc and black oxide coating ensures that this tool is resistant to rust and corrosion, providing increased durability. Invest in the ATPEAM overhead engine valve spring compressor today for convenience and longevity!
Things to Know
The ATPEAM Overhead Valve Spring Compressor is a must-have tool for any auto repair shop. This handy device makes it possible to quickly and safely remove valve springs in passenger and light commercial vehicles, both foreign and domestic. The overhead design of the compressor allows you to easily attach the tool without having to remove the cylinder head from the vehicle, making removal and installation a breeze. With two different-length jaw grips that securely attach to valve springs, this spring compressor ensures an easy job every time.
Why We Love It
The DASBET Universal Overhead Valve Spring Compressor is a high-quality tool made of durable carbon steel. Its zinc and black oxide finish gives it corrosion resistance and an excellent bearing capacity.
Thanks to its sturdy construction, it can easily remove valve springs and spring retainers by compressing the retainer and exposing the valve keeper. Once the keepers have been removed, you can decompress the tool to take out the spring. This reliable compressor will serve businesses well as they seek solutions for valving needs while being resistant to wear and rust over time.
Things to Know
The DASBET Universal Overhead Valve Spring Compressor is a professional tool that makes removing and installing valve springs quick and easy. It features adjustable jaws that grip parallel compression springs, reversible jaws/adapters for different applications, and automatic cam-action locking to ensure accuracy.
The compressor works on dual springs and inner and outer spring configurations, making it suitable for various engine types. This multi-purpose tool ensures precision when removing valves without removing the cylinder head from the motor.
Why We Love It
The EWK Valve Spring Compressor Kit is a specialized tool that simplifies removing valve springs quickly and easily. This kit works on gas and diesel overhead valve engines found in automobiles, motorcycles, and boats. Its easy-to-use features eliminate the need for traditional C-clamp valve spring compressors. The kit supports most overhead engine valves with stems from 4.5 to 7.5mm and 7.9 to 9.5mm, so you can say goodbye to time-consuming manual processes! This tool allows businesses the convenience of quicker removal and installation times at an affordable price – giving them faster turnaround times without sacrificing quality workmanship or breaking their budget constraints.
Things to Know
The EWK Valve Spring Compressor Kit is an excellent tool for any professional workshop or garage. It is made of rust-resistant material and built to last, meaning you won't have to worry about it breaking down or needing to be replaced anytime soon. The kit also features a built-in magnet that will attract the keepers up before they drop into the engine, helping you avoid potential damage. Additionally, its simple design allows you to easily disassemble the valve set by pushing or tapping with your hand or a hammer. With this tool at your disposal, you can rest assured that your valve work will be done efficiently and safely.
Valve Spring Compressor FAQs:
Are you looking for a valve spring compressor but feeling overwhelmed by all the options?
With so many different products on the market, it can be hard to know which is correct. You may have more questions than when you started and don't know who to turn to for help.
Don't worry! We've got your back with our comprehensive list of frequently asked questions about valve spring compressors. Get all the information you need before making your next purchase with total confidence!
What Is the Purpose of a Valve Spring Compressor?
A valve spring compressor is a tool used to compress the valve springs in an internal combustion engine so that it can be removed from between the head and block of the engine without disturbing the other components.
How Do I Know If My Valve Spring Compressor Is Working Correctly?
To ensure your valve spring compressor is working correctly, check that all surfaces are clean and free from debris, and inspect for any signs of wear or damage on both parts before use. Additionally, ensure that you have adequately clamped and tightened down both tool sections before using it.
How often should I replace my valve spring compressor?
Generally speaking, you should replace your valve spring compressor when there are visible signs of wear or damage to its functioning parts, such as screws or handles. In addition, replacing valve spring compressors after every significant service will help maintain their efficiency and accuracy over time.
Do I Need a Valve Spring Compressor?
Rebuilding an engine can be daunting, but having the right tools for the job is essential. A valve spring compressor is just one of those must-have items - it makes removing and installing cylinder head valves much smoother and more manageable!
Should I Release the Tension on My Valve Spring Compressor When I Store It?
When not in use, it's wise to let the pressure off your valve spring compressor – storing a compressed part can lead to costly consequences.
Final Thoughts about Valve Spring Compressor
A suitable valve spring compressor can make a big difference in maintaining and repairing your vehicle's engine. Choosing the correct type of valve spring compressor for your particular application is crucial for optimal performance and safety. With the information provided here, you should now be well-equipped with all the knowledge necessary to select an appropriate tool that meets your needs. Be sure to pay attention to weight capacity, design features, portability options, and price point before making final decisions about which valve spring compressor will work best for you. Good luck!
Thank you for reading!
Your friend,
Todd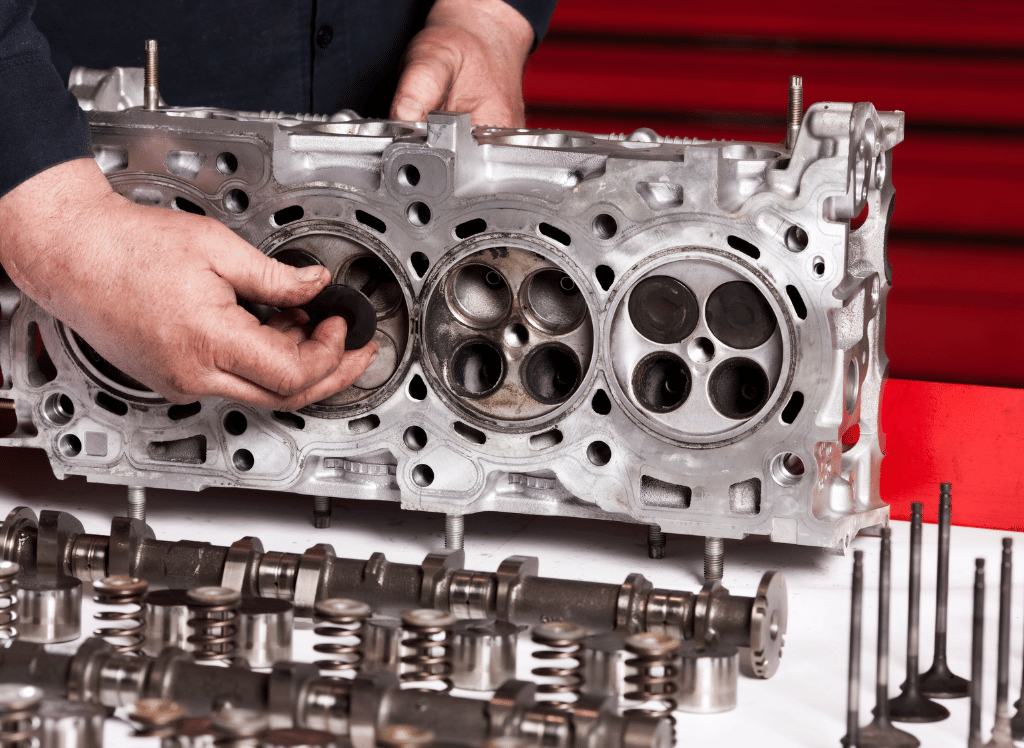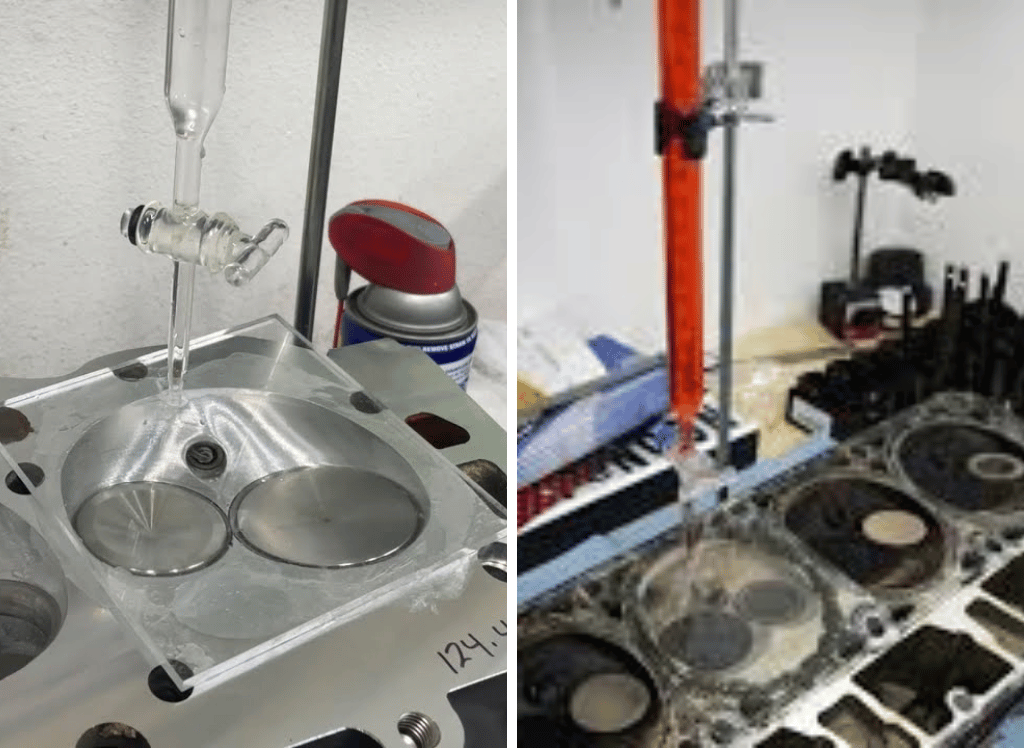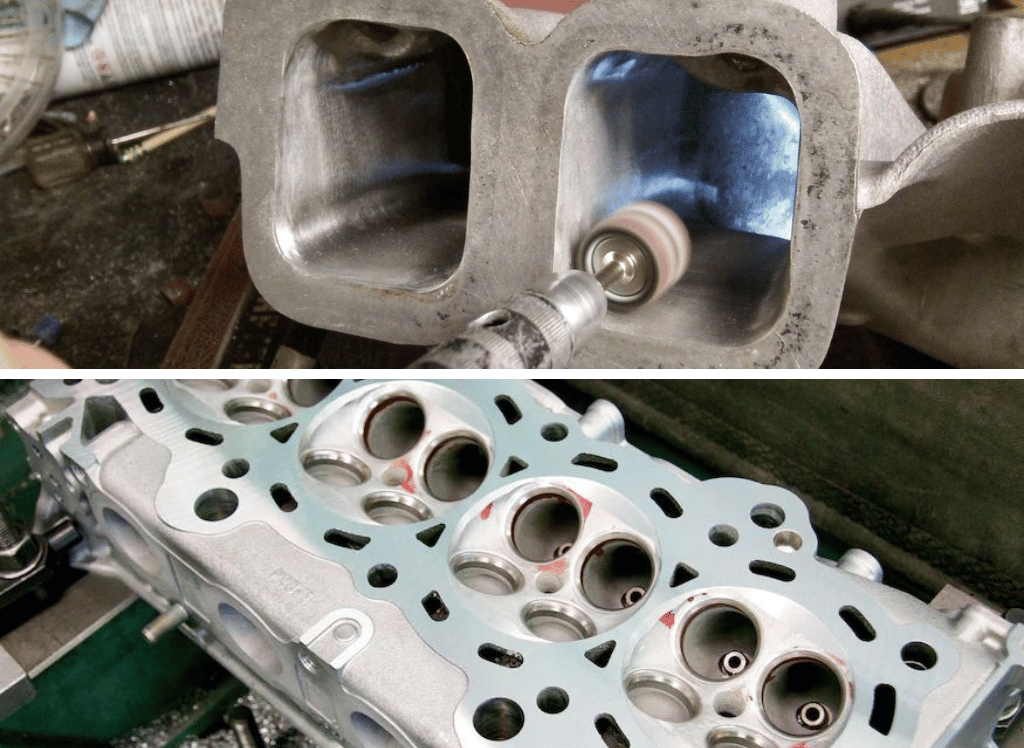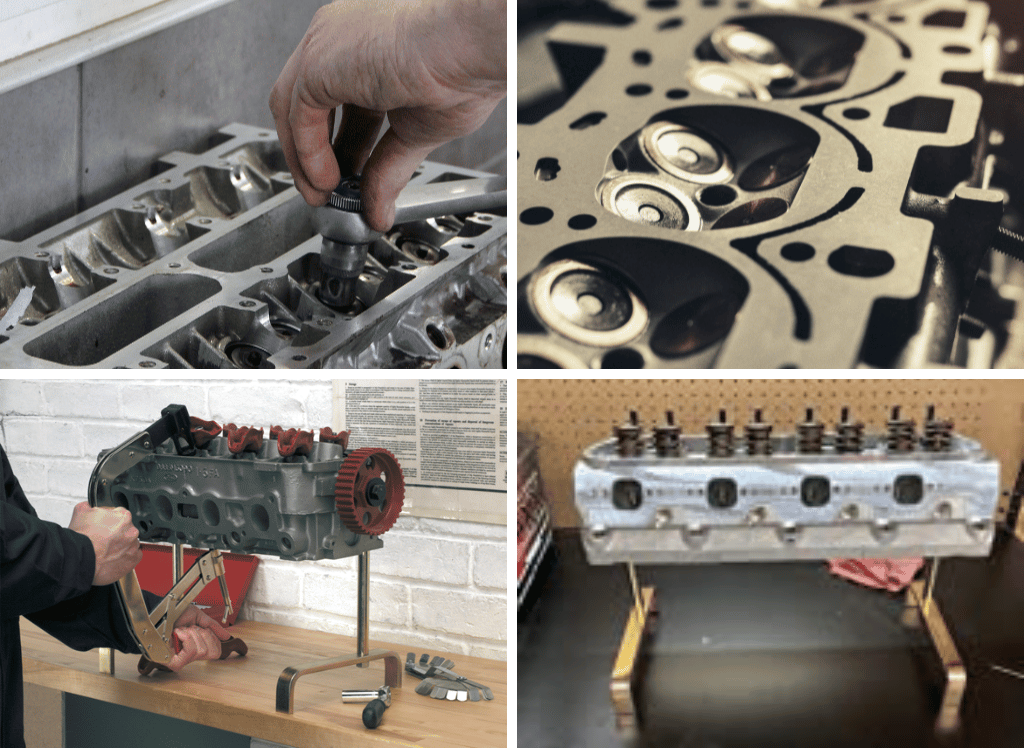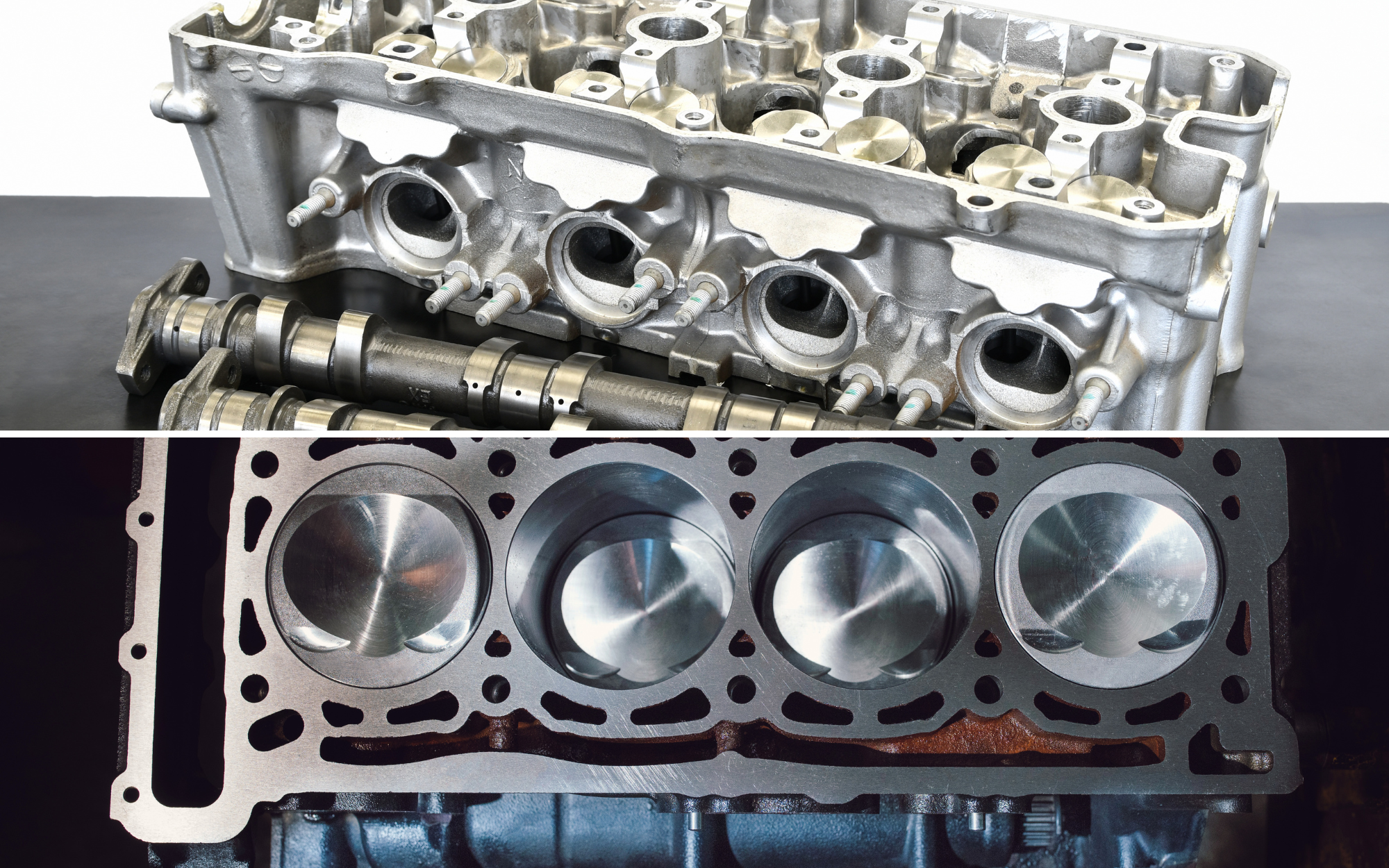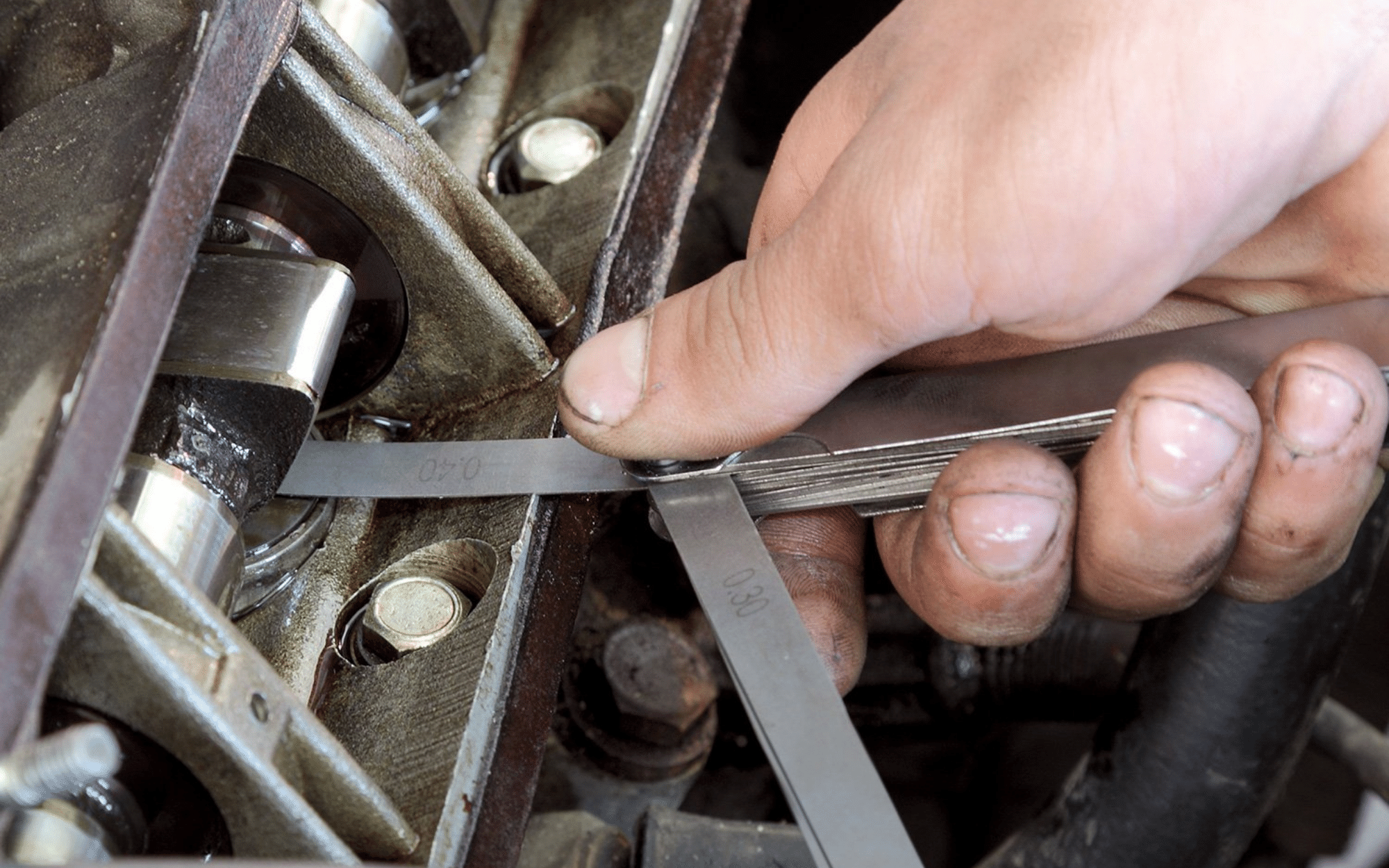 Are you looking for the best products? We've got you covered! Our editors independently selected each item on this list. Mechanicaddicts may collect a share of sales or other compensation (at no cost to you) from links found within these pages if they choose to buy something (that's how we stay in business). Reviews have been edited for length and clarity; enjoy finding your next favorite thing today!