Harness the Sun and Power Up with a Solar Battery Charger
Are you looking for a way to keep your car battery alive and well? Look no further than our list of the best solar car battery chargers! Get ready to hit the highway with one of these awesome chargers!
Solar battery chargers are devices that utilize solar energy to supply electricity to batteries or supply power directly to electrical appliances. They are often portable and can charge various devices, from cell phones to car batteries.
These chargers are an eco-friendly alternative to traditional chargers, converting sunlight into green energy and reducing reliance on non-renewable energy sources. Additionally, they provide a convenient power solution for outdoor activities or areas without access to an electrical grid.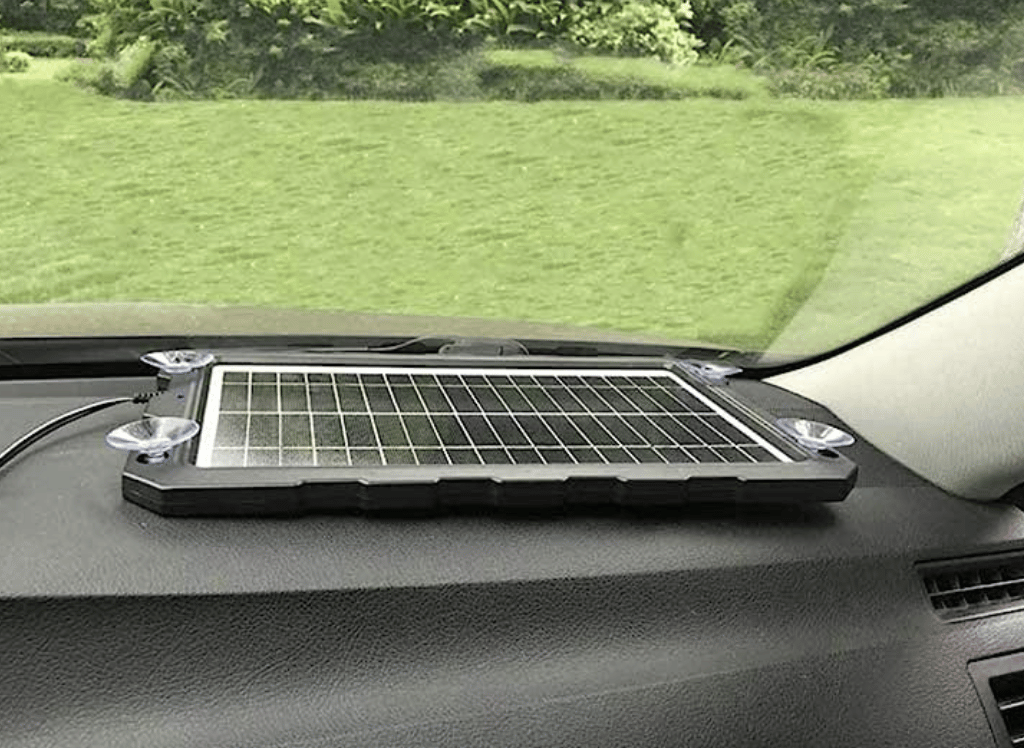 How Mechanicaddicts Chooses the Solar Battery Charger
At Mechanicaddicts, we consider several factors when choosing the best solar battery charger for your vehicle. These include but are not limited to the charger's efficiency, power output, compatibility with your vehicle's battery type, ease of use, portability, and durability.
We also consider the charger's ability to function in different weather conditions and whether it has built-in safety features such as overcharge or short circuit protection. By scrutinizing these aspects, we can recommend a solar battery charger that meets your unique needs and preferences.
---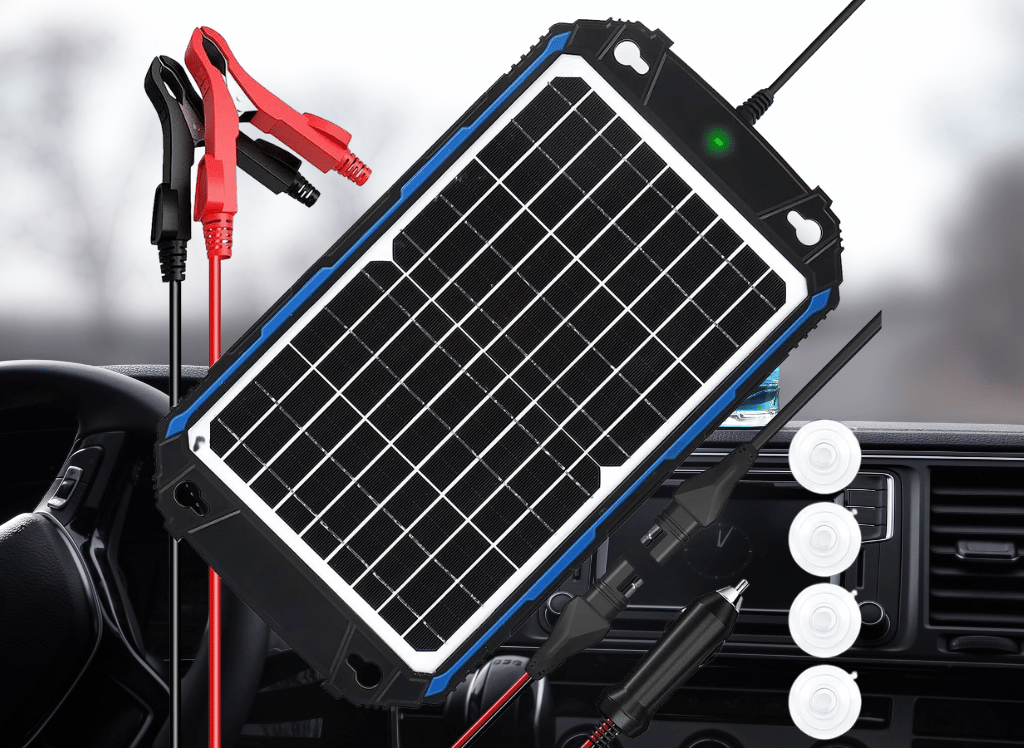 Suner Power Waterproof 12W 12V Solar Battery Charger
Check Price
Why We Like This Solar Charger
The Suner Power Waterproof 12W 12V Solar Battery Charger is an innovative power solution designed with mobility and efficiency in mind. Compact and lightweight, it harnesses solar energy, transforming sunlight into electricity to charge and maintain various 12V batteries.
Its application is versatile and suitable for multiple vehicles and machinery, including RVs, automobiles, boats, marine equipment, snowmobiles, trailers, and campers. It is an essential tool for any outdoor expedition, regardless of the season.
The product stands out for its intelligent MPPT controller, producing 20%-30% more power than other controllers. This intelligent 3-stage charging algorithm ensures effective charging and provides comprehensive protection against over-charging, over-voltage, discharging, and short circuits. The Suner Power Waterproof Solar Battery Charger is patent pending in the United States, further attesting to its unique design and advanced technology.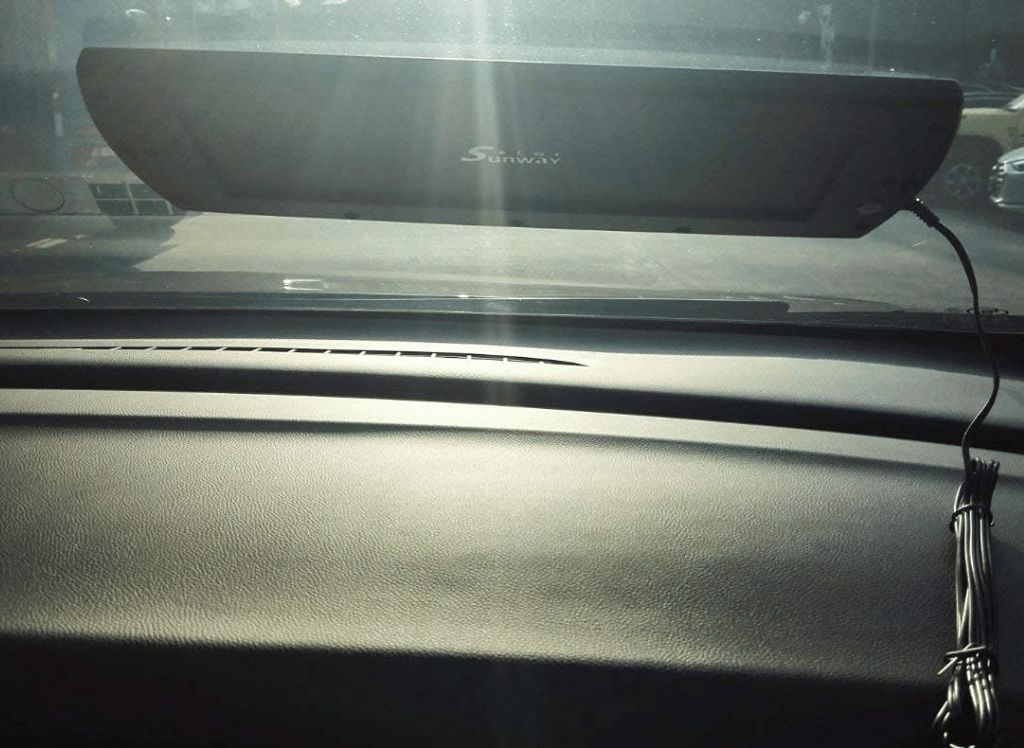 Things to Know
The Suner Power Waterproof 12W 12V Solar Battery Charger has various innovative features. Its upgraded visual monitor, characterized by a vibrant LED indicator, facilitates effortless tracking of the charging status and battery condition.
The charger ensures optimal battery management by autonomously halting the charging process when the battery is fully charged and resuming it when necessary, eliminating concerns over battery depletion.
Constructed with high-quality, 30% high conversion efficiency crystalline silicon material and high-strength solar energy glass, the charger guarantees outstanding light transmittance of 95% and superior weather resistance. The robust ABS frame and tempered glass offer durability, ensuring the product's longevity.
Ease of use is prioritized by including a 3-piece SAE cable kit that allows simple plug-and-play operation. With zero electricity costs and free maintenance for outdoor use, this solar battery charger is a highly economical choice. Customers can also benefit from an extended 12-month warranty and lifetime technical support, ensuring complete peace of mind.
Specifications:
Brand: SUNER POWER
Voltage: 12 Volts
Material: Acrylonitrile Butadiene Styrene (ABS)
---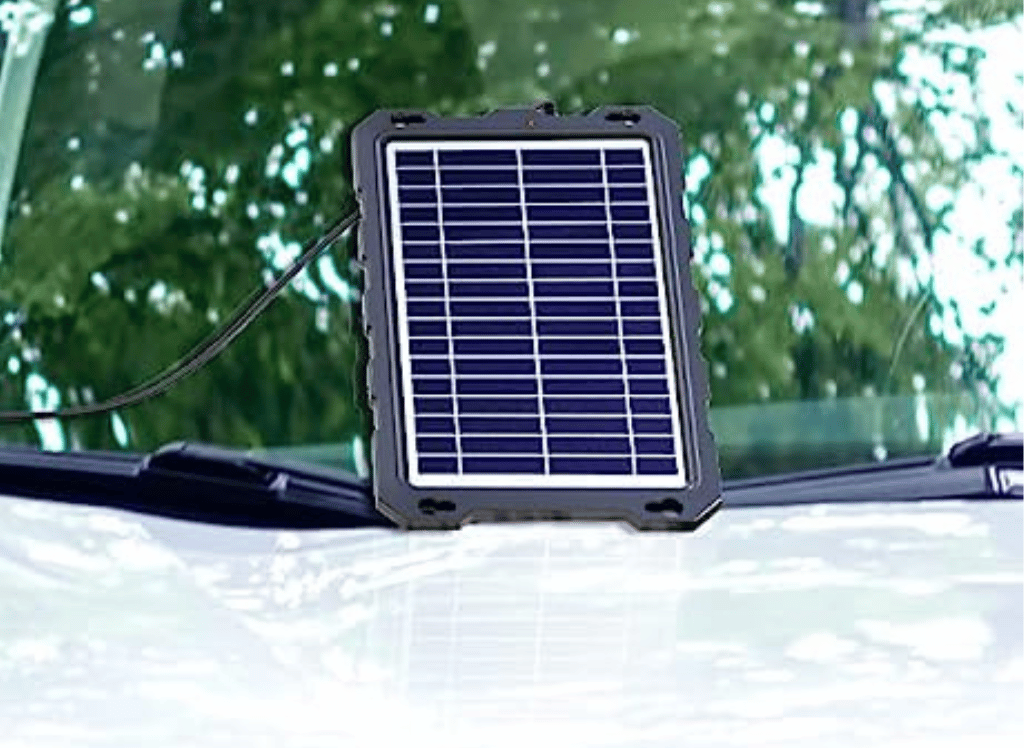 Powoxi Upgraded 7.5w-Solar-Battery-Trickle-Charger
Check Price
Why We Like This Solar Charger
The Powoxi Upgraded 7.5w-Solar-Battery-Trickle Charger is a breakthrough in solar technology, offering advanced charging capabilities with a robust and durable design. Equipped with an upgraded intelligent charger controller and premium solar cells silicon material, this charger delivers 25%-30% more power than other brands.
It is designed to perform even under cloudy conditions, ensuring consistent output and fast charging. The device also provides comprehensive protection for your battery, preventing reverse discharge, overcharging, overvoltage, and short-circuit incidents.
Charging progress is conveniently displayed through LED indicators, providing a clear understanding of the charger's operation at a glance. Enclosed in a high-strength, impact-resistant, wind and snow-resistant low-iron tempered glass casing with a sturdy ABS frame, the Powoxi Solar Charger is built to last, outperforming other models in terms of durability and reliability.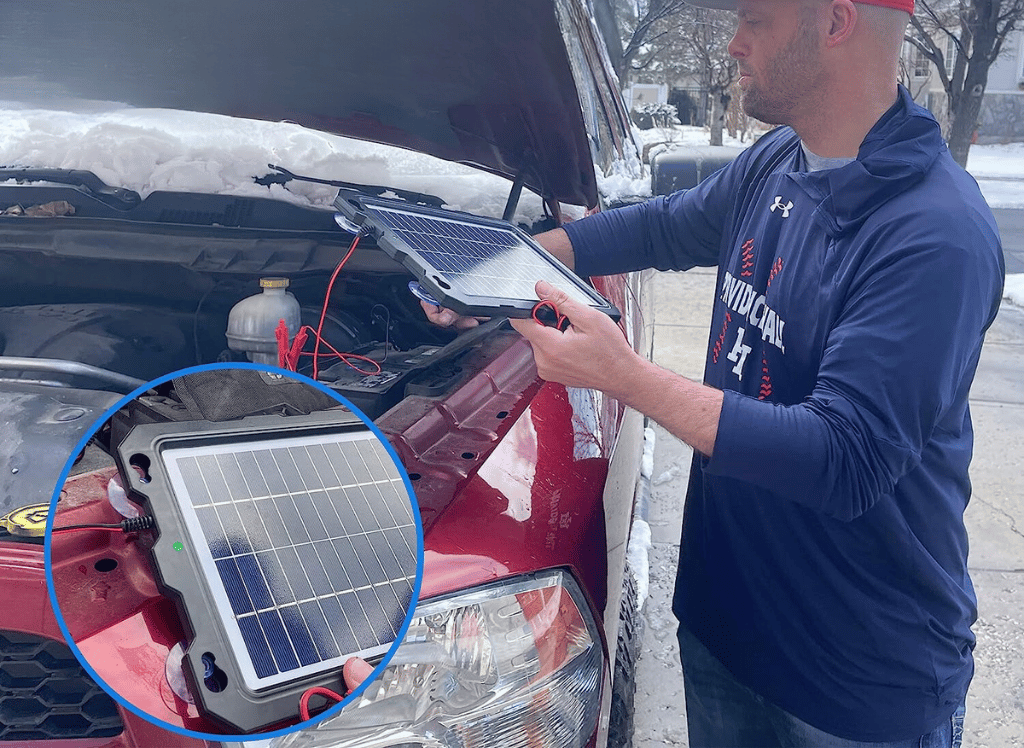 Things to Know
The Powoxi Upgraded 7.5w-Solar-Battery-Trickle-Charger provides a seamless, user-friendly experience designed for various vehicles and equipment. Made with a smooth surface, it ensures no scratches are left on your car and boasts a waterproof design, contributing to extended service life and durability.
Installation is straightforward and convenient, offering two methods for use. One can insert the charger into the car's power outlet, colloquially known as the cigar lighter socket, or directly connect the solar panel to the battery using the provided alligator clips.
This versatile tool is the ideal charger and maintainer for various applications, from cars and motorcycles to boats, tractors, ATVs, farm equipment, and 12V batteries, including LiFePO₄ TECHNOLOGY and Lithium Ion types.
Specifications:
Brand: POWOXI
Connectivity Technology: SAE to Alligator Clip
Included Components: 1 X 7.5W Solar panel +1 X Cigarette lighter+1 X Alligator clip+1 X Manual
Special Feature: Waterproof, Fast Charging, Charging Indicator
Color: Solar Powered Battery Chargers 7.5w-B
Input Voltage: 12 Volts
Mounting Type: Wall Mount
Wattage: 7.5 watts
Number of Items: 1
Specification Met: CE
---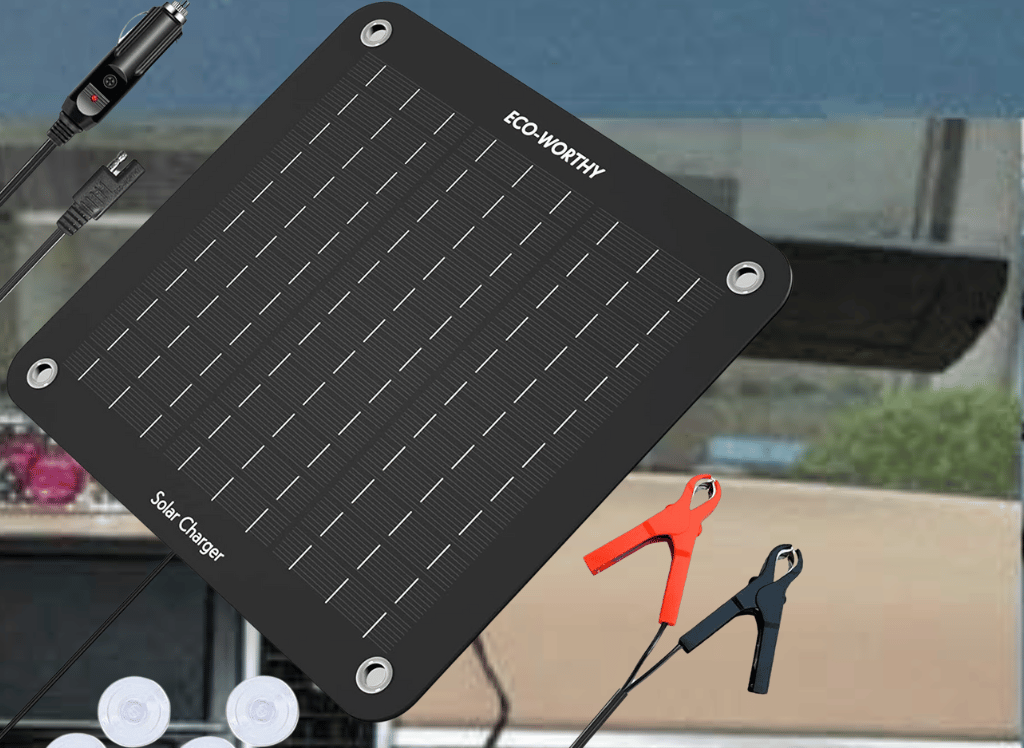 Eco-Worthy 10W Solar Car Battery Charger Maintainer 12V
Check Price
Why We Like This Solar Charger
The Eco-Worthy 10W Solar Car Battery Charger Maintainer is an exceptional piece of equipment, ideal for maintaining the charge of vehicle or boat batteries during periods of non-use. This 12V charger eliminates the need for periodic vehicle start-up or battery disconnection, offering a convenient and sustainable charging solution.
Equipped with an indicator light, users can easily monitor the charging state. Engineered with resilience in mind, it boasts a waterproof design for safe outdoor utilization, thoroughly tested under various conditions.
The charger employs a 10W monocrystalline solar panel that ensures trickle charging, effectively preventing battery overcharging. It features a built-in blocking diode to avert reverse charging at night without necessitating additional maintenance.
Even on cloudy days, the capability to function efficiently sets it apart. Moreover, its frosted surface enhances durability and eliminates the need for film protection, making it a reliable, long-lasting investment for your charging needs.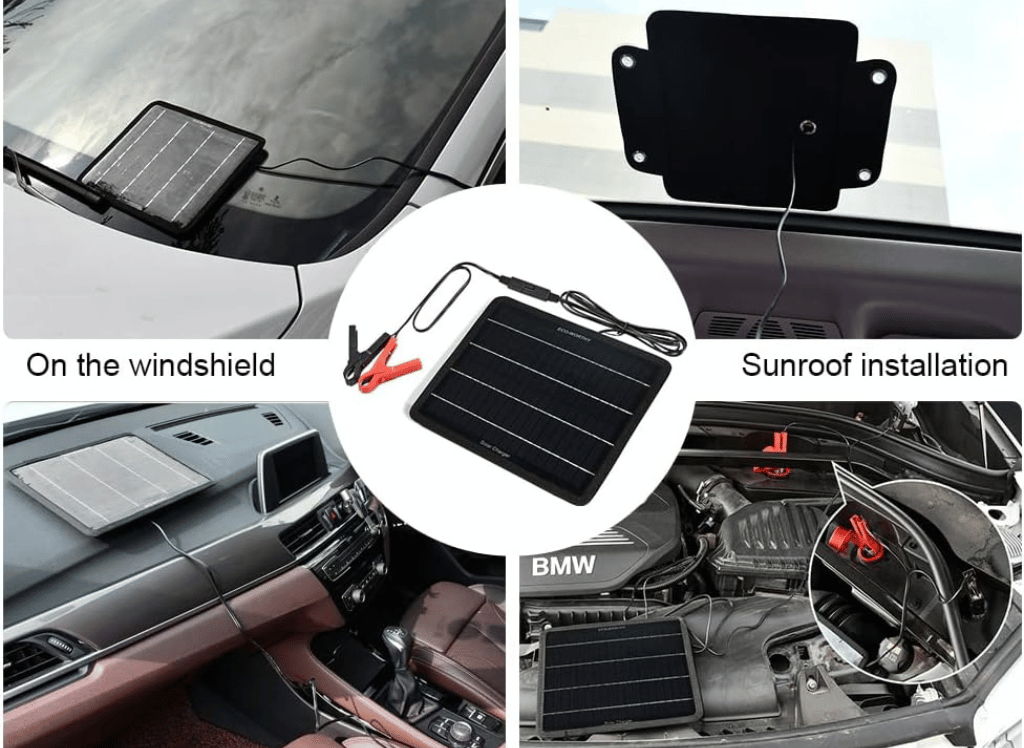 Things to Know
The Eco-Worthy 10W Solar Car Battery Charger Maintainer 12V signifies a remarkable leap in sustainable vehicle maintenance technology. This forward-thinking product, enhanced with up-to-date PCB technology, incorporates reverse and overcharge protection features, assuring users of its safety and efficiency, even if the open-circuit voltage cannot be tested.
Another significant advantage is the simple installation process, which takes less than three minutes. Users can initiate the charging process quickly by plugging the included SAE cable into the cigarette lighter or connecting it to the battery terminal posts. This universality renders it suitable for various vehicles and equipment, including cars, trucks, boats, lawnmowers, motorcycles, trailers, tractors, RVs, vans, campers, ATVs, and utility vehicles.
Specifications:
Brand: ECO-WORTHY
Color: Red, Black
Product Dimensions: 0.47"D x 11"W x 10.2"H
Item Weight: 0.7 Pounds
Output Voltage: 18.7 Volts
---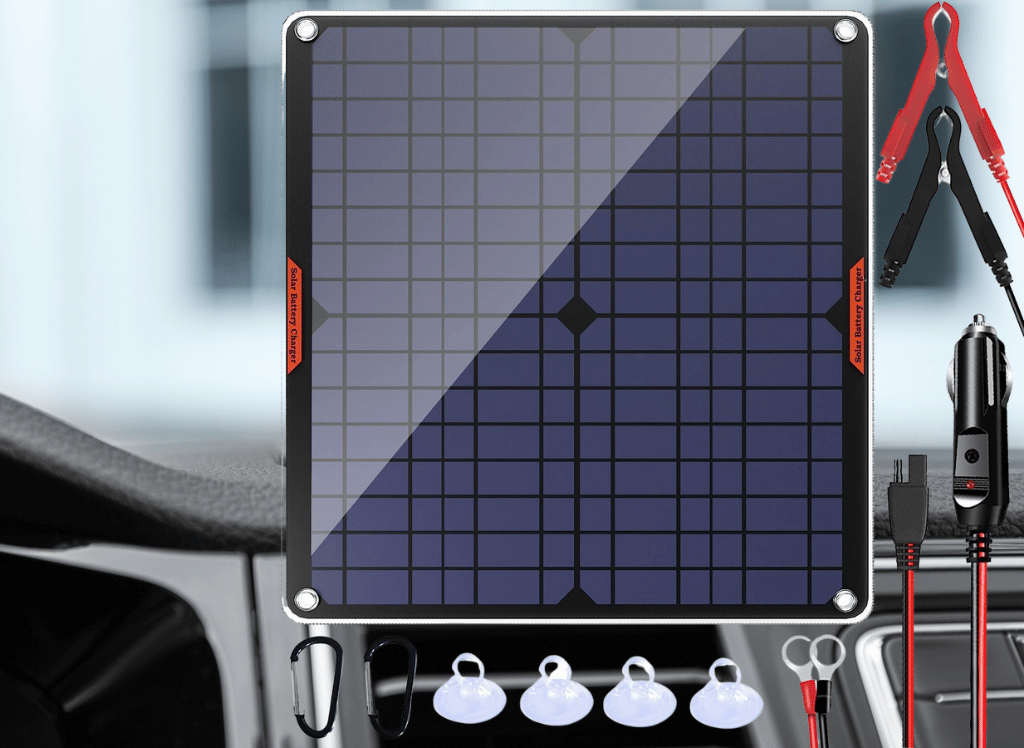 Oymsae 20W 12V Solar Panel Car Battery Charger
Check Price
Why We Like This Solar Charger
The Oymsae 20W 12V Solar Panel Car Battery Charger - is a seamless blend of technology and efficiency designed for your charging needs. This innovative device features intuitive indicator lights that provide real-time charging status updates. The blue light indicates solar exposure, the red light signifies ongoing charging, and the green light implies a completed charge.
The intelligent protection system is unique, equipped with a built-in charging microprocessor. This advanced functionality presents an improved charging algorithm that ensures overvoltage, overcharge, and short-circuit protection. It guarantees safe reverse charging and is perfect for maintaining and charging 12V batteries.
The charger boasts a higher conversion rate, thanks to the strategically placed regular convex points on the surface. These points enhance light propagation, absorb radiant solar energy, and significantly boost photoelectric conversion efficiency. Experience a new level of solar charging with the Oymsae 20W 12V Solar Panel Car Battery Charger.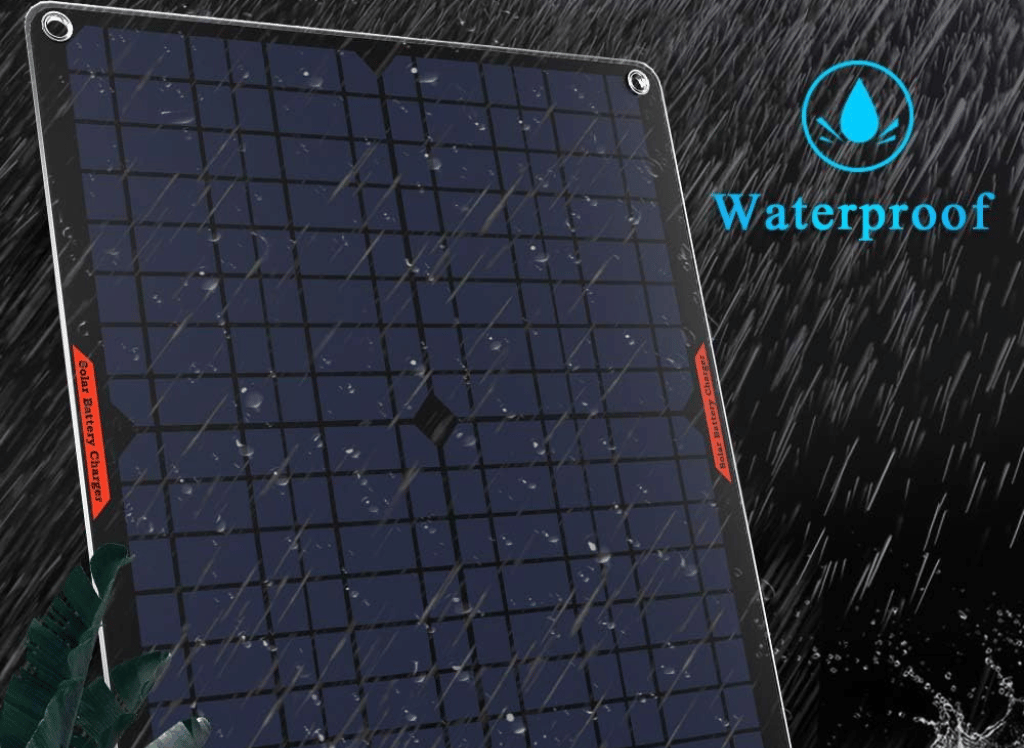 Things to Know
The Oymsae 20W 12V Solar Panel Car Battery Charger sets the standard for portable, renewable power solutions. This charger is designed with versatility, including a 3-piece SAE cable kit for seamless plug-and-play operation.
It's compatible with a wide array of vehicles and 12V batteries, making it an ideal choice for automobiles, RVs, motorcycles, marine vessels, and snowmobiles. Including a carabiner and suction cup provides multiple installation options to meet your unique needs best. Durability is a core feature of this charger, courtesy of its waterproof and dustproof PET material.
An additional layer of epoxy board serves as a sturdy base, ensuring reliability and longevity. The charger's efficiency remains uncompromised even if the panel breaks, further enhancing its robustness. For any queries, our customer service is available round the clock to assist you.
Specifications:
Brand: OYMSAE
Color: multi-color
Product Dimensions: 7.68"D x 14.37"W x 0.79"H
Item Weight: 1.4 Pounds
Input Voltage: 18 Volts
---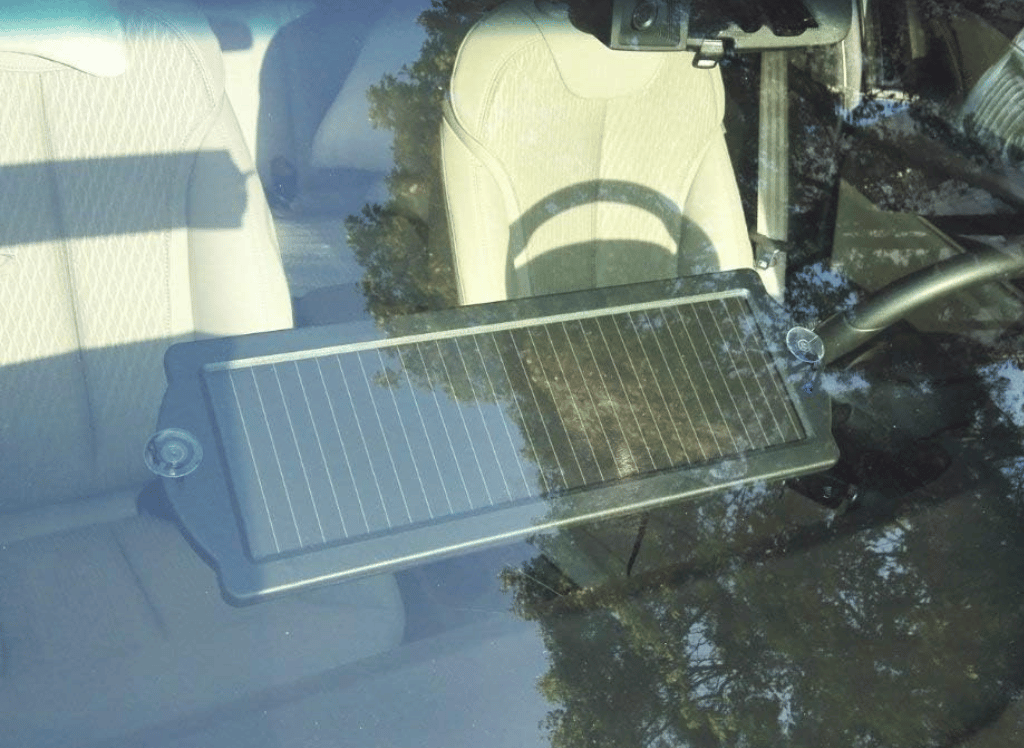 Sunway Solar Car Battery Trickle Charger
Check Price
Why We Like This Solar Charger
The Sunway Solar Car Battery Trickle Charger is a top-tier, eco-friendly solution for maintaining your car's battery life. It easily attaches to your vehicle's windshield or dashboard through a convenient suction cup and directly connects to your 12-volt cigarette lighter.
This solar charger is available separately if you require a Quick Connection 16-feet Extension Cable SAE Connector with Ring Terminal Adapters (please refer to ASIN: B073158Q24). The charger has a solar panel that delivers up to 1.8 watts of power.
You won't have to fret about overcharging, as this device is designed to keep your 12-volt batteries at an optimal level, effectively managing battery drain throughout all seasons. The amorphous solar panel stands out with its ability to perform well even on cloudy days, ensuring consistent performance regardless of weather conditions.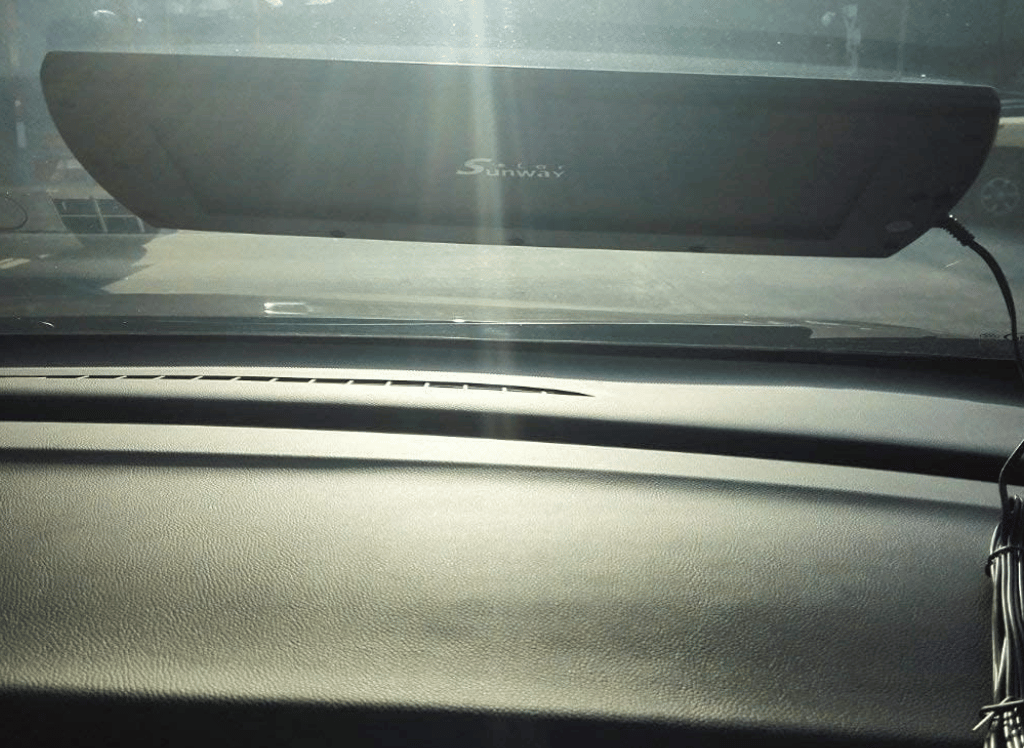 Things to Know
The Sunway Solar Car Battery Trickle Charger is an eco-friendly solution for maintaining the charge of any 12-volt battery system. This versatile charger suits various vehicles and equipment, including cars, trucks, marine vehicles, motorcycles, tractors, ATVs, snowmobiles, boats, personal watercraft, and RVs. The charger's construction features ultra-clear PV glass for enhanced efficiency and durability, housed in a robust ABS plastic shell for added strength.
It incorporates a blocking diode to prevent reverse charging, ensuring safe and reliable operation. An additional feature is the blinking LED charge indicator, providing users with a clear indication of charging status.
The package includes a cigarette lighter adapter and battery alligator terminal clamps for versatile connectivity. These attributes make the Sunway Solar Car Battery Trickle Charger a reliable and sustainable option for battery maintenance needs.

Specifications:
Brand: Sunway Solar
Color: Black
Product Dimensions: 0.5"D x 13.98"W x 5"H
Input Voltage: 12 Volts
---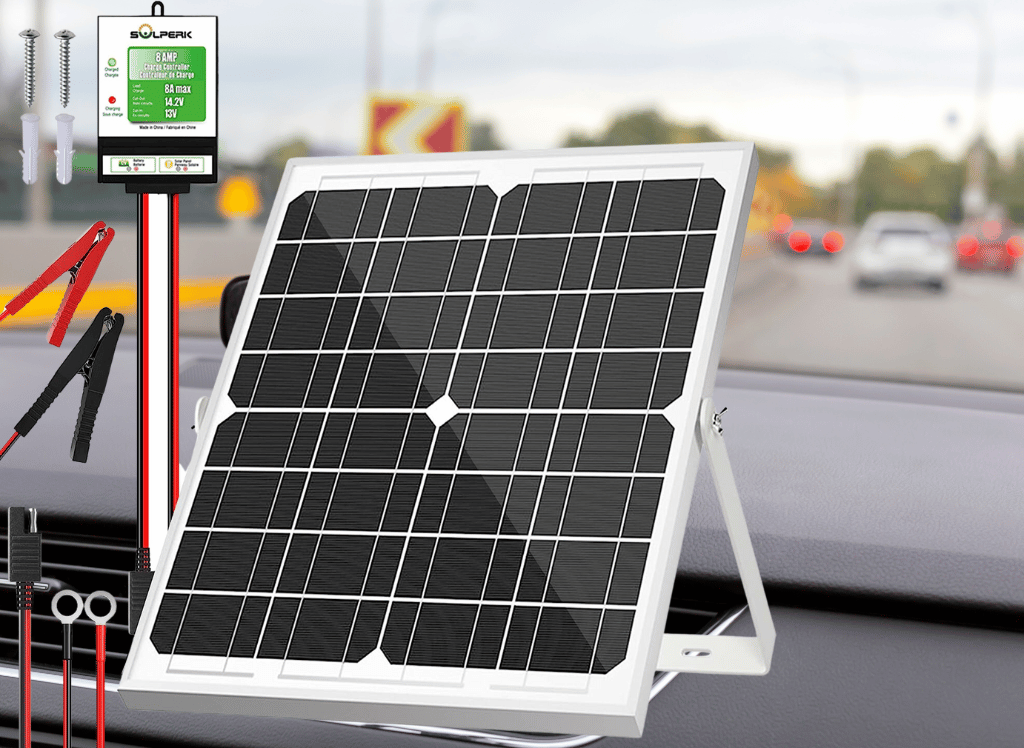 Solperk Solar Panel Kit 20W 12V
Check Price
Why We Like This Solar Charger
Introducing the Solperk Solar Panel Kit 20W 12V, the perfect solution to your renewable energy needs. This kit has everything you need to get started, including a pre-installed MC4 connector, an MC4 adapter for connecting to other panels, and mounting hardware for easy installation.
With its high-efficiency monocrystalline A+ solar cell and corrosion-resistant aluminum frame, this panel is designed to last up to 25 years. Furthermore, the plug-and-play cable connections add to the overall ease of use. Indicator lights on the controller provide clear visibility into the battery's charging status, making this solar panel kit a user-friendly and efficient choice for renewable energy needs.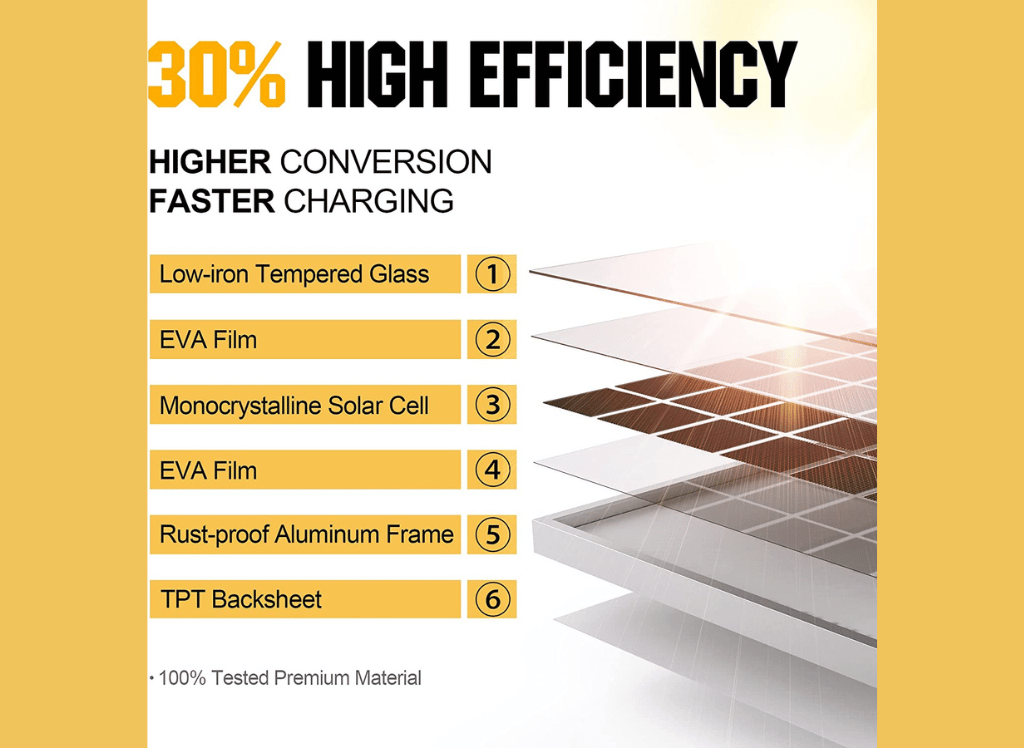 Things to Know
The Solperk Solar Panel Kit is a highly efficient and intelligent energy solution. Notably, the included 8A controller surpasses comparable models by offering 20%-30% higher charging efficiency. This intelligent device prevents battery damage through a three-stage charging design which effectively mitigates overcharging, over-voltage, and short circuit scenarios.
Moreover, the kit's user-friendly design ensures ease of installation. Its 360-degree angle-adjustable mounting bracket allows the solar panels to face the sun, capturing maximum energy optimally. The pre-drilled mounting holes and provided screws further simplify the installation process.
Specifications:
Brand: SOLPERK
Material: Aluminum, Monocrystalline Silicon
Product Dimensions: 15 x 13.2 x 0.7 inches
Item Weight: 3 Pounds
---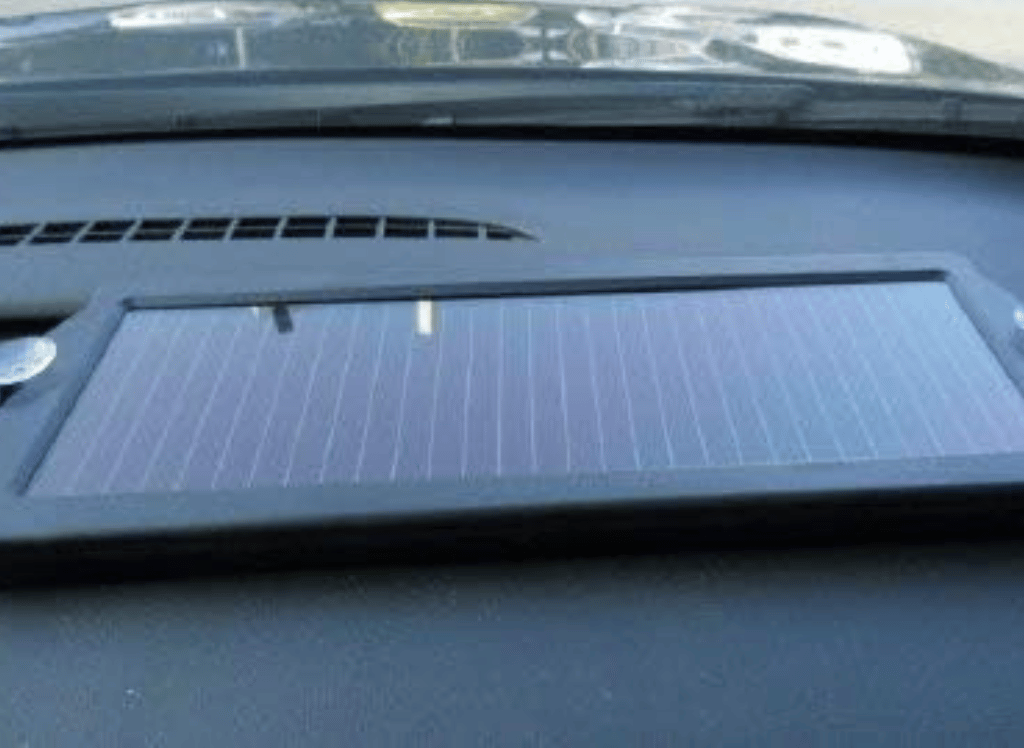 Solar Battery Charger FAQs:
1. What Is A Solar Car Battery Charger?
Solar car battery chargers use solar energy from the sun to charge vehicle batteries. They are typically small, portable units that can be placed on the dashboard or near the sun-facing window of a car.
Solar car battery chargers are designed to absorb the sun's energy and convert it into electricity, which is then used to charge the car battery. Solar car battery chargers are a great way to save money on electricity, as they are powered by free, renewable solar energy.
2. Will Most Solar Chargers Work When Charging a Boat Battery?
Yes, most solar chargers will work when charging a boat battery. Solar chargers are designed to be able to charge a variety of different types of batteries, including lead-acid, lithium-ion, and nickel-cadmium batteries.
However, ensuring that your solar charger is compatible with your charging battery is crucial. Additionally, it is crucial to ensure that the solar power charger is rated for the size of the battery you are charging, as smaller solar chargers may not provide enough power to charge a more extensive battery fully.
3. Do Solar Car Battery Chargers Have a Solar Charge Controller to Regulate the Amount of Electrical Energy Produced?
Yes, solar car battery chargers have a solar charge controller to regulate the amount of electrical energy produced. This controller helps keep the batteries from becoming overcharged or undercharged. It also helps ensure maximum power is collected from the sun and stored in your vehicle. With its help, you can ensure your car battery always gets a proper charge.
Final Thoughts About Solar Battery Charger
In conclusion, the advantages of using a solar car battery charger are multifold. These environmentally friendly devices reduce our carbon footprint and provide a cost-effective solution for keeping your car battery at optimal performance.
With convenience at your fingertips, you can take advantage of the sun's power anywhere, anytime. Remember, it's not just about maintaining your vehicle; it's also about contributing to a more sustainable future. Invest in a solar car battery charger today, and experience the seamless intersection of technology and nature.
Thank you for reading!
Your friend,
Todd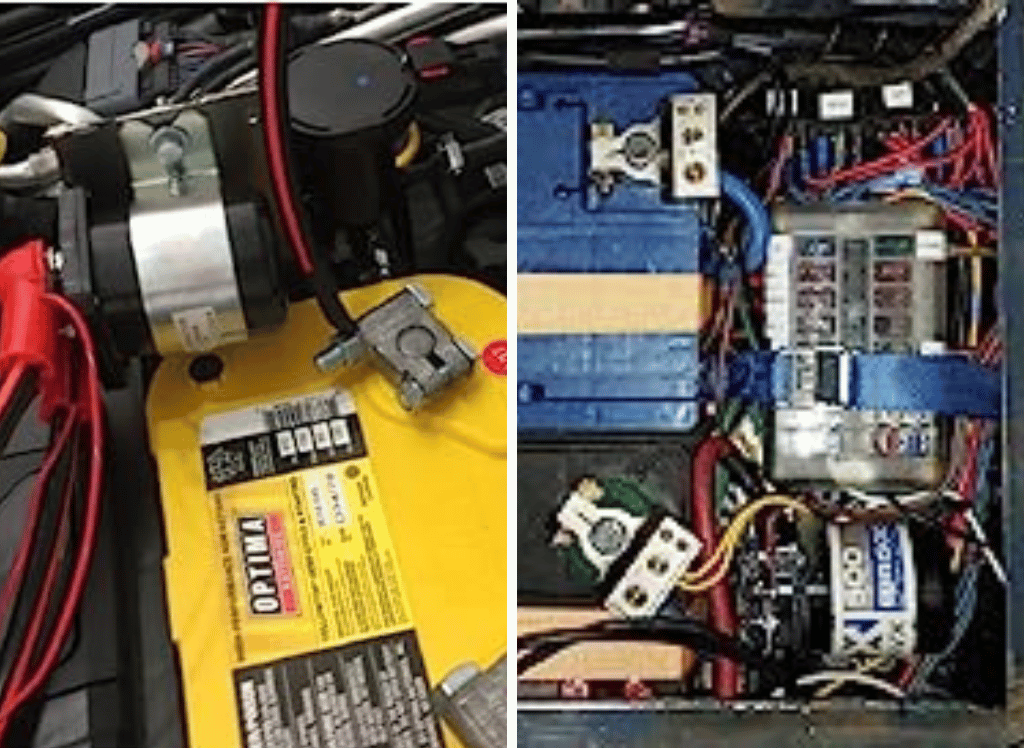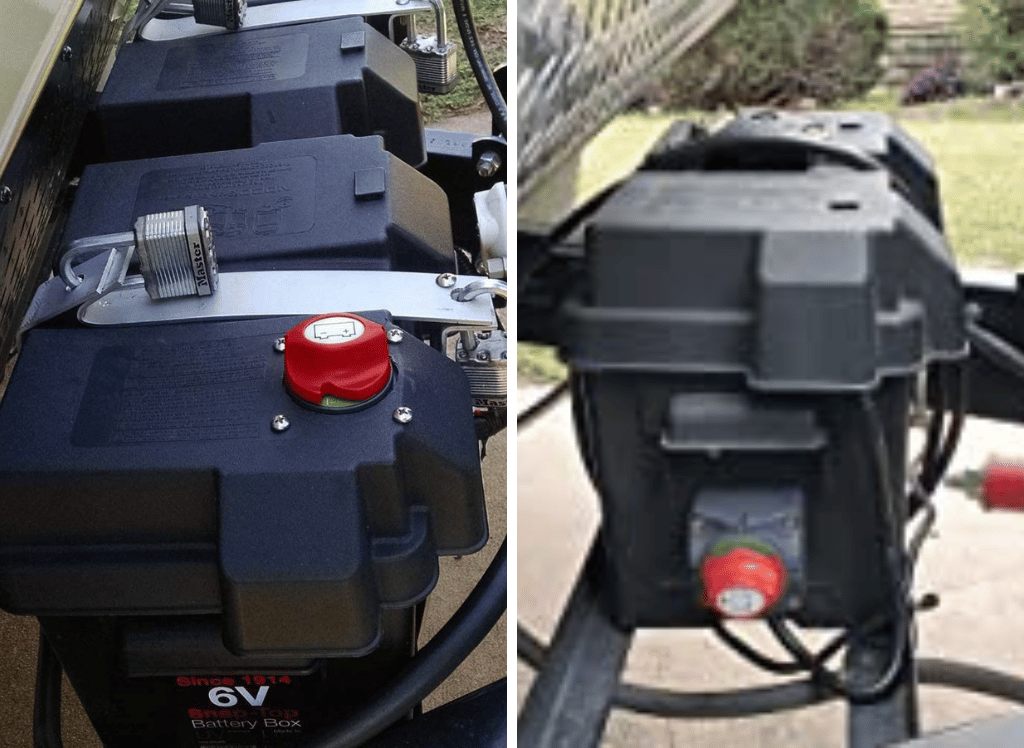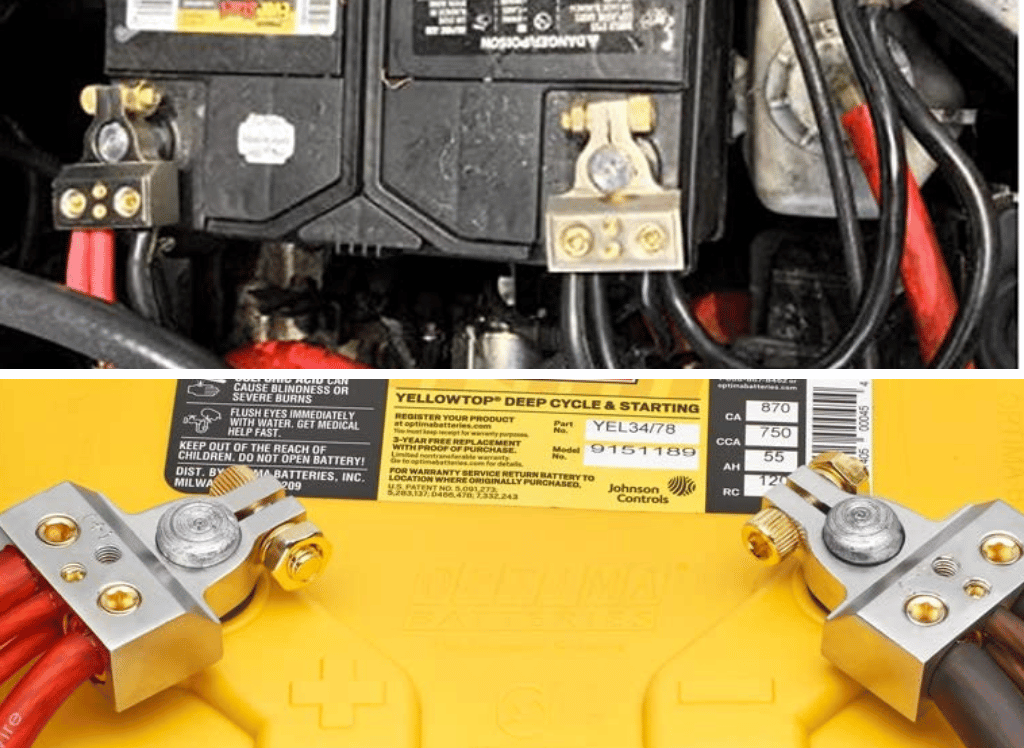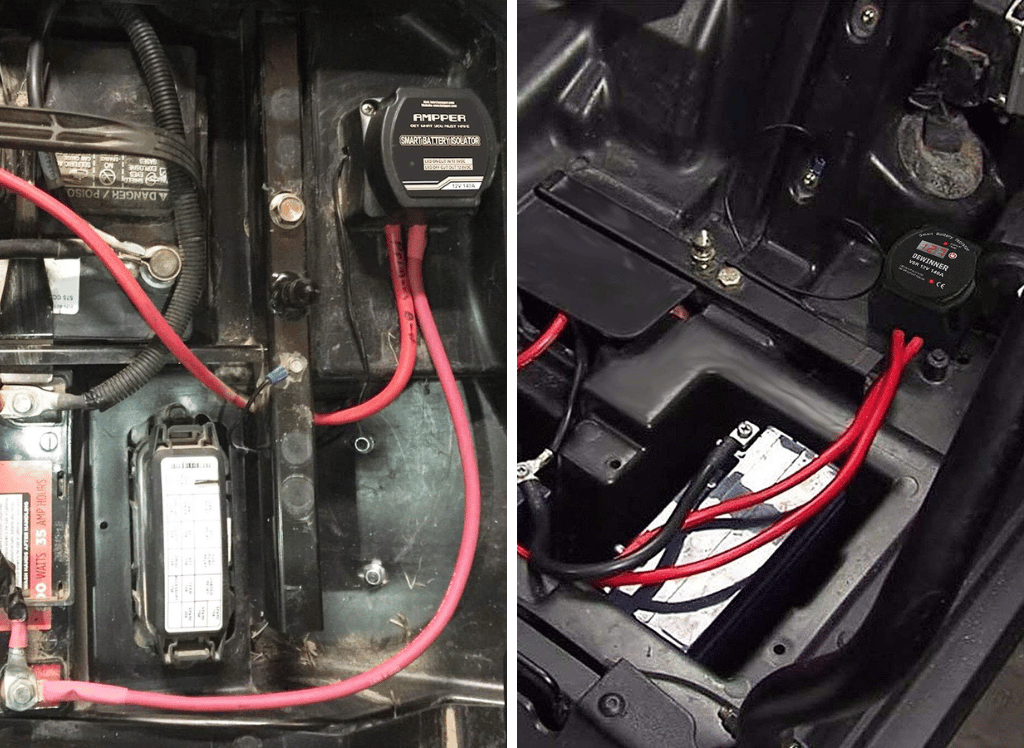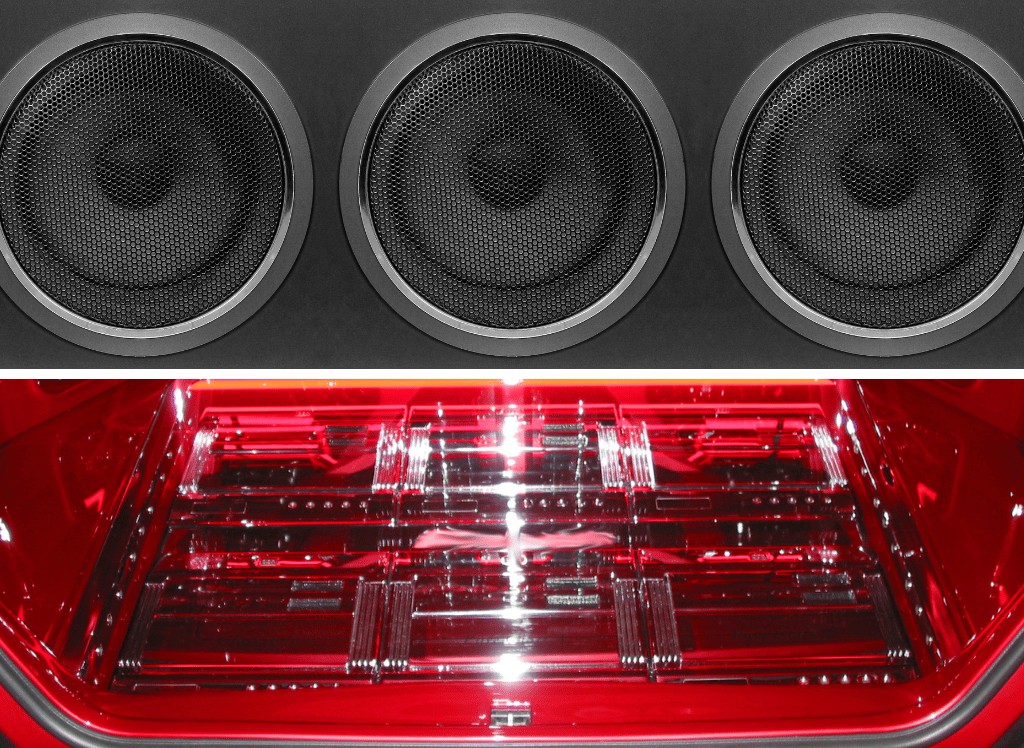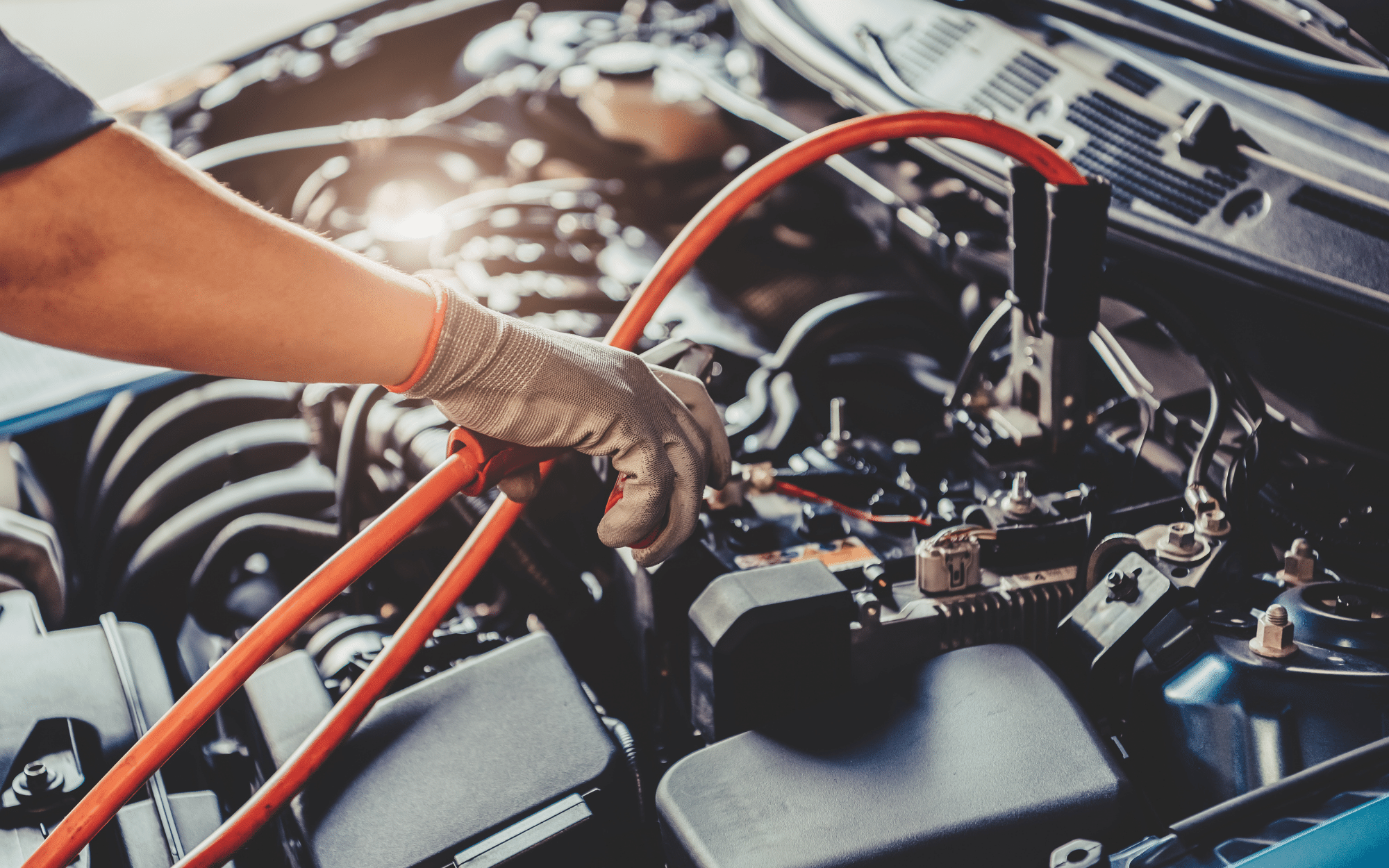 Are you looking for the best products? We've got you covered! Our editors independently selected each item on this list. Mechanicaddicts may collect a share of sales or other compensation (at no cost to you) from links found within these pages if they choose to buy something (that's how we stay in business); as an Amazon Associate, we earn from qualifying purchases. Reviews have been edited for length and clarity; enjoy finding your next favorite thing today!